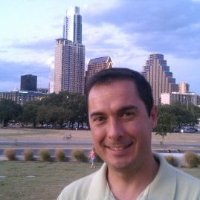 "In today's fast-paced economy, it's absolutely essential to continue learning throughout your career."
–Juan Gonzalez
Austin, Texas (PRWEB) February 19, 2013
Today Gazelles Growth Institute, an online executive education company, announced the debut of its All-Inclusive Corporate Membership Program, the newest package in a line of market-driven educational platforms designed to help fast-growing firms and C-level executives maintain business growth.
Local business success is desperately needed to revitalize the nation's woeful economy, and fast-growing firms of all sizes are the ones holding the reins. As noted in Bloomberg, economic research shows that "while employment at startups accounts for just 3 percent of the workforce, hiring by these firms represents 20 percent of total job creation." But in today's fiercely competitive environment, entrepreneurs and executives need tangible business strategies in order to grow.
The program features a powerful combination of 30+ e-courses in key business subjects, an organizational health checkup, as well as personalized consulting developed from cutting-edge thought leaders such as Malcolm Gladwell, Seth Godin, Pat Lencioni, Chet Holmes, Geoff Smart, and Brad Feld.
"In today's fast-paced economy, it's absolutely essential to continue learning throughout your career. In the past, many professionals turned to conventional executive education seminars. Today, these programs are becoming outdated, in part because they focus on academic goals that fall short when it comes to helping you apply what you've learned to the business world," states Juan Gonzalez. "We founded Gazelles Growth Institute to deliver the type of education that today's executives really need. In fact, we have more than 20 companies in our Corporate Membership Program and this past week we signed our first client from Australia."
Courses are structured in a hybrid-educational approach consisting of theory, practice and guided implementation by certified coaches in an easy-to-implement format. Video instruction from respected authors, researchers and experts is offered online along with support from certified coaches to assure practice and guided implementation of the principles of the instruction.
GGI's faculty help companies find real-world business solutions, utilizing professional research to address business challenges. Gazelles Growth Institute's online seminars focus on crucial subjects such as sales, growth strategies, start ups, change management, customer loyalty, execution, human resources, innovation, management, marketing, negotiation, organizational management, and pricing strategies.
For companies who are unsure of where to begin, the All-Inclusive Corporate Membership Program includes an organizational health check-up, a diagnostic tool that assesses levels of performance throughout the organization in a controlled, accurate and effective way. From this initial step forward, teams work together and learn together to achieve results.
"I think the teams that work together, play together, and learn together, stay together," states Gazelles Growth Institute's client at Catapult Systems. "As a team, to learn something together, it makes us individually better, and it makes us better as a team, as a company – It gives us an opportunity to share relevant experiences as they apply to our company. It's not just academic learning, it's not just in theory."
Up to 20 employees from the same company can have unlimited access to 30+ seminars for $3000. Up to 200 employees from the same company can have unlimited access to seminars for $5000. Gazelles Growth Institute is also adding a new seminar every month, with the objective of reaching 50 courses by the end of the year. Compared to fees charged by universities or in-house consultants, the Gazelles Growth Institute offers a practical, cost-effective alternative for strengthening an organization through learning.
To register or learn more about the All-Inclusive Corporate Membership Program, please email: juan(at)growthinstitute(dot)com or call at 1-800-975-5108 option 1.
###
About Gazelles Growth Institute
Gazelles Growth Institute (GGI) is an online, executive education company serving a community of lifelong learners in more than 15 countries worldwide. It was founded by Verne Harnish and Daniel Marcos to offer effective, accessible training that strengthens a company's ability to outlearn its competitors and gain an advantage in the marketplace. Gazelles Growth Institute assists C-level executives in adopting business strategies to grow their companies faster. The business principles from acclaimed, thought leaders are taught through a hybrid-learning process that incorporates theory, practice and guided implementation. Certified coaches assist companies in customizing and applying the business principles to the priorities and daily activities of their particular company.
Quite simply, Gazelles Growth Institute makes it easier for busy executives to learn and apply new techniques and methodologies that will positively impact their business.
Juan Gonzalez, CFO & Co-Founder at the Gazelles Growth Institute
As a consultant, International Business Coach and entrepreneur, Juan brings over fifteen years of international executive experience to the Growth Institute. He successfully spearheaded financial initiatives at MAS Capital, Miplan.com, ADC Austin, Blast Energy and Neoris/CEMEX, just to name a few. Time and time again he has proven his ability to improve operations, impact business growth and maximize cash flow through financial management, cost controls, internal controls and efficiency improvements. Juan holds an MBA from Texas A&M, an engineering degree from Monterrey TEC, and studied at Harvard University. He thrives on financial strategy, investing, learning and soccer.
Daniel Marcos, CEO & Co-founder at the Gazelles Growth Institute
Selected as one of the "30 in their 30´s" by Expansion Magazine (when he was just 29!), Daniel is an entrepreneur, business coach and blogger with an outstanding record of success. He is the founder, coach and international speaker at Inflection, a management coaching company that helps executives and entrepreneurs achieve their goals and grow their companies faster. He co-founded Creditos123, LLC, a leading online lending exchange that serves the Hispanic community in the USA. Marcos created Finanzas Web, the first financial website focused on Mexican financial markets. Fondo.com, an angel fund specializing in internet related businesses, is also his brainchild. Earlier in his career, Daniel was a broker at Lloyd's of London and later served as Financial Attaché to the Consulate General of Mexico in Hong Kong. Currently, Daniel is the blogger of CapitalEmprendedor.com, sites dedicated to helping entrepreneurs grow their business. Daniel is a graduate of EO's premiere CEO program, the "Birthing of Giants," and its continuation, "Gathering of The Titans." He holds a B.S. in Industrial and Systems Engineering from I.T.E.S.M. (Monterrey Tech) and an M.B.A. (cum laude) from Babson College at Wellesley, MA.
Verne Harnish, Co-Founder and Principal at the Gazelles Growth Institute
Named by FORTUNE Small Business magazine as one of the "Top 10 Minds in Small Business," entrepreneur, author and FORTUNE magazine columnist, Verne Harnish, is a highly sought management consultant, specializing in leadership, strategic planning and business growth. His book, "Mastering the Rockefeller Habits: What You Must Do to Increase the Value of Your Fast-Growth Firm" has been translated into Spanish, Chinese, Japanese and Korean. Verne is also the founder of EO, the Entrepreneurs Organization (http://www.eonetwork.org/), and the CEO of Gazelles Inc.
####