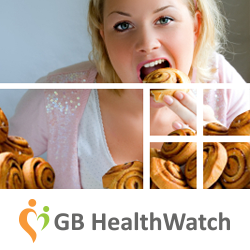 About 200-300 genes are risk factors for weight gain. A personalized diet and nutrition plan based on genes can help offset risk...
San Diego, CA (PRWEB) June 17, 2013
Body weight is the result of constant interactions between a person's genes and environment. Oftentimes, overweight and obese individuals are blamed for their own weight problems when in fact, they are the victims of their genes. About 200-300 genes have been identified as risk factors for weight gain. Most of these genes influence appetite and cravings for high-calorie foods while others cause low or imbalanced metabolism. Carriers of these genes need to adopt personalized weight loss regimens that account for their genetic makeup in order to ensure effective weight loss and weight control.
GB HealthWatch, a company based on gene-diet interaction, has developed exactly this sort of program. Based on an algorithm developed by GB scientists, the program uses seven major traits to determine what behaviors contribute to a person's weight gain and/or unhealthy weight. Then, strategies and specific techniques for weight management based on genes and the biological mechanisms behind each trait are generated as part of a personalized weight-loss program.
Each trait in the GB HealthWatch Weight Control Gene Diet program refers to a behavior that stems from either genetics or cognitive processes. For example, the "emotional eating" trait addresses the behavior associated with DRD2 and OPRM1 genes where a person eats unnecessarily as a result of emotional distress instead of hunger, while the "self control" trait addresses the behavior where a person makes a conscious decision to limit certain foods or portions. Other traits identified by GB HealthWatch scientists include the "short sleep" trait, "low satiety" trait, "food calorie misperception" trait, "low metabolism" trait, and "other" trait which refers to medically related, genetic-based syndromes.
Depending on what traits are identified, each weight loss program is designed in a different way. For example, a person may find they have a strong "emotional eating" trait and a weak "self control" trait which, when combined, predict a BMI (body mass index) increase of 5 more than normal weight. The weight loss program generated in this case would involve regulating food triggers and techniques for calorie control in order to decrease the effect of these two trait measures on BMI.
For a limited time, free access to the GB HealthWatch Weight Control eTool is available for people to find out what factors, including their genes, habits, or dietary intake, may be contributing to their weight gain and/or unhealthy weight. GB HealthWatch diet evaluator and activity tracker tools are also available to help users identify areas of the diet and lifestyle that may need improvement.
About GB HealthWatch
GB HealthWatch is a nutritional genomics company. We study gene-diet-disease interactions. Our mission is to help prevent common chronic diseases through targeted, gene-based nutritional and dietary intervention. We aim to inform people about the scientific basis of chronic diseases, support them with nutrition management products and services and empower them to take control and live better lives. What questions do you have about the gene-diet relationship? We invite you to visit http://www.gbhealthwatch.com and explore.