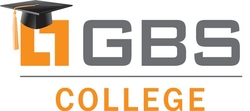 The mission of GBS College is to educate students on the opportunities and skills needed to effectively help organizations harness social business and collaboration using IBM software
Atlanta, GA (PRWEB) February 3, 2011
Group Business Software (GBS), a leading provider of IBM Lotus software and services, announced today the start of GBS College, an initiative designed to educate students about the role that IBM technology plays in social business and collaboration. GBS College will kick-off their first student event at Lotusphere 2011, the premier event for IBM's collaboration solutions worldwide, at the Walt Disney Swan and Dolphin Resort in Orlando, Florida, January 30 – February 3, 2011.
"The mission of GBS College is to educate students on the opportunities and skills needed to effectively help organizations harness social business and collaboration using IBM software," says Michael Baum, Corporate Communications Director. "With its global presence and industry leadership, IBM offers a unique perspective on the world of opportunities that are open to students with the right skill sets."
GBS has already been on the road visiting universities and talking to students and faculty about what social business is really about; what companies are looking for from future employees; and how IBM technologies are helping companies achieve their goals.
As part of this initiative, GBS is sponsoring a contest that allows students to win valuable prizes as they learn more about application development using IBM software and technologies. The contest introduces students to new programming paradigms for business applications leveraging IBM Lotus Domino — a platform which, today, hosts more than 10 million applications in tens of thousands of enterprises worldwide.
"Collaboration and social media technologies have changed the way that businesses work," said Kristen Lauria, vice president of marketing, IBM Collaboration Solutions, IBM social software. "Most college students have some level of familiarity around social media applications. This contest is a great opportunity to help students understand how they can apply their social media knowledge to real world business challenges. "
Students participating in the contest are taken through three phases of self-study that teach them about the history and products of the IBM Lotus brand. In the final phase, the students build a Web 2.0 style application using IBM's XPages technology. Initial contest winners and participants will be highlighted during the student event at Lotusphere 2011, Monday January 31, 2011.
About Group Business Software
Group Business Software AG (INW:F; INW:Xetra), founded in 1992, is the worldwide leader in solutions built on and for IBM Lotus software. The company boasts more than 4,000 customers worldwide with more than 4 million users of their products and services. GBS has 12 locations across North America, eastern and central Europe and the United Kingdom. Its European headquarters is in Frankfurt, Germany and North American headquarters is located in New York City.
Contact: Michael Baum, Corporate Communications, michael.baum (at) us.gbs (dot) com, http://www.gbs.com
###