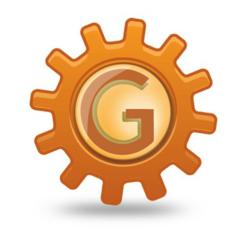 Data mining can be an eye-opening experience for any business. When a company monitors its social media and web trends, it quickly becomes aware of what its audience wants and what actions it should take to capture the buyer's attention
Seattle, WA (PRWEB) April 16, 2013
Geekly Group, LLC, a full service provider of digital media and web-based managed service solutions, announced today that Lydig Construction will host its April, invitation only, digital media marketing roundtable. The event will be held at Lydig Construction's Bellevue, Washington office at 12100 Northup Way, from 12:00pm to 1:30pm, on April 23rd, 2013, with lunch being provided.
April's topic, "Leveraging the Data Behind Social Media", will focus on the wealth of data that can be mined from today's social media and web. Business leaders and marketing executives will gather to discuss the benefits of social media data mining and how to transform this data into useful business intelligence that can be used to further sales and marketing, as well as strengthen brand affinity. Guests are encouraged to share their experiences, as well as network and learn from others in attendance.
"Data mining can be an eye-opening experience for any business. When a company monitors its social media and web trends, it quickly becomes aware of what its audience wants and what actions it should take to capture the buyer's attention" explained Darce Johnson, Director of Managed Services for Geekly Group. "It really takes the guesswork out of marketing. The wealth of data available can help businesses truly understand their market demographics which can often surprise a company if they haven't taken a close look at them in the past."
"We are making a big push to create more brand awareness in the market. Part of our vision is to leverage the data of Social Media to help us get there," agreed Won Moc, Marketing Manager at Lydig Construction. "There is so much power behind the data in Social Media and we are excited to be able to learn from Geekly Group's roundtable."
Seating is limited. Those interested in attending should contact either Lydig Construction or Geekly Group, directly. Senior level business owners and executive level marketers are encouraged to attend to expand their understanding of social media data analytics and how this information can further their business objectives.
"Our past events have been highly touted as both educational and engaging," enthused Victoria Jones, Sales & Marketing Director of Geekly Group, "We always ask for candid feedback from our attendees and so far, all have rated the sessions an eight or higher out of ten! We are pleased that we can help business leaders connect while fostering collaborative learning."
Businesses interested in hosting a digital marketing roundtable event are encouraged to contact Geekly Group directly for details. There is no charge to host an event. All that is required is a central venue that can comfortably accommodate twelve to fourteen guests.
About Lydig Construction
Incorporated in 1956, Lydig Construction, Inc. is built on a tradition of fairness, excellence in craftsmanship and the pride of a loyal and professional staff. The company's established presence and reputation as a premier commercial contractor is a result of this tradition. Lydig's relationships with clients, architects and subcontractors speak to its diligence in providing a quality product. The company understands what it means to provide quality construction services and its people are hard-working, dedicated individuals who share a common goal of producing the highest quality product for the best construction dollar value.
About Geekly Group, LLC
Organized in 2010, Geekly Group, LLC is a full service provider of digital media managed service solutions. Its data driven digital media consortium is made up of highly talented, full-time and contract technology professionals that span multiple spectrums of digital media. Geekly Group provides affordable managed service plans for social media management, web development, data analytics and graphic design to its clients. The firm's depth of experience and extensive technical network, paired with its intellectual property, is what creates a direct link between a company's digital media efforts and increased sales.