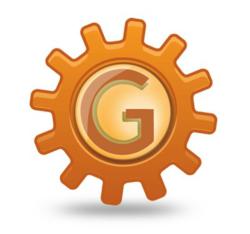 These are not sales events, but rather a collegial forum for like minds to share experience.
Seattle, Wash. (PRWEB) February 05, 2013
Geekly Group, LLC, a data driven digital media consortium located in the greater Seattle area, announced today that they would be co-sponsoring several upcoming, invitation only, digital media roundtable events. The events will be held throughout the greater Puget Sound area, with the first two targeting mid-February in Seattle and Tacoma. Plans to expand the events to other cities around the region are being discussed.
Several businesses around the Puget Sound have already begun to make plans with Geekly Group to co-sponsor these digital media discussions. In cooperation with each co-sponsor, Geekly Group will coordinate attendees, as well as act as the discussion moderators for each roundtable. New topics will be released for each month's event.
In order to keep the roundtables intimate and personal, seating will be limited to a maximum of 12 attendees per event. Geekly Group encourages senior level business owners and executive level marketers to contact them if they are interested in an invitation to attend.
"The format is intimate for a reason," commented Trent Livingston, CEO of Geekly Group. "The realm of digital and social media marketing is always changing. We want our attendees to feel comfortable sharing their stories. It's important that we all learn from each other. Making this an open event to all would dilute the ability for everyone to share."
"This is an opportunity for business leaders to learn from other market verticals as to what works and what doesn't in social media, as well as network with others," stated Victoria Jones, Director of Sales and Marketing for Geekly Group, LLC. "These are not sales events, but rather a collegial forum for like minds to share experience."
If businesses are interested in co-sponsoring a digital media roundtable event, they are encouraged to contact Geekly Group directly for details. There is no charge to co-sponsor an event. All that is required is a central venue that can accommodate at least twelve to fourteen people comfortably.
About Geekly Group, LLC
Organized in 2010, Geekly Group, LLC is a data driven digital media consortium of specialized full-time and contract technology professionals. They provide affordable managed service plans for digital media, web development, data analytics and graphic design to their clients.
Geekly Group provides best-of-breed digital media managed services driven by data analytics to advance business intelligence and create new market opportunities for their clients. Their team's depth of experience and extensive technical network, paired with their intellectual property is what creates a direct link between a company's digital media efforts and increased sales.