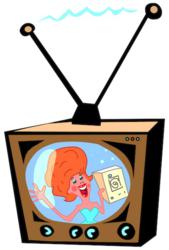 Combining video with our data driven digital media offerings, we can help our clients deliver great content, measure viral reach, social engagement and lastly, conversions to sales.
Seattle, WA (PRWEB) November 19, 2012
When it comes to Digital Media for business and audience engagement, nothing grabs more attention than great video content. Geekly Group, LLC, a Data Driven Digital Media Consortium located in the greater Seattle area, recently partnered with Turtle Canyon Media to deliver professional video at a reasonable price to their clients.
"Partnering with Turtle Canyon Media makes perfect sense to our group of digital geeks," stated Trent Livingston, Founding Partner of Geekly Group, LLC. "Turtle Canyon's video production depth and breadth is fantastic and provides us a way to deliver high quality video content to our clients seeking to engage their Social Media and Web audiences in new and exciting ways. Turtle Canyon's experience spans everything from corporate video to full film production. Combining video with our Digital Media Data Analytics, we can help our clients deliver great content, measure viral reach, social engagement and lastly, conversions to sales."
"In today's digital landscape, it is important to understand not only the aesthetics that contribute to marketing success but understand the data behind that success so that it may be leveraged to create brand strategy", commented Victoria Ramon, General Manager of Turtle Canyon Media. "That is why Turtle Canyon Media has partnered with Geekly Group, a trusted presence in the field of Data Driven Media, and we are very much looking forward to working with them on projects to come."
According to statistics delivered by comScore, business video use is on the rise, whether it be animated marketing shorts or interviews used to highlight customer satisfaction. 85.3 percent of the U.S. Internet audience viewed online video with video ads accounting for 14.1 percent of all videos viewed and 1.2 percent of all minutes spent viewing video online. Additionally, it was found that people were over 2x more likely to visit a company's website upon seeing a video.
"With the increase in use of video, we want our clients to be able to turn to trusted sources," stated Mr. Livingston. "While video was once reserved for only large media campaigns, cost factors and technology efficiencies have made video marketing much more accessible to business. Video is the perfect medium to raise company awareness and create customer engagement beyond just a simple blog. There are also those that focus on going "viral" amongst the social savvy scene. We want our clients to have this level of access to professional video production and the ability to track performance so that they may measure their return on their investment."
About Turtle Canyon Media
Turtle Canyon Media has more than 10 years of experience in video and film production, working with clients from a wide range of sectors. They have produced video content for a variety of media including broadcast commercials, music videos, short films, web promotions, communication films, documentaries, viral videos, events and training videos.
Turtle Canyon Media possess in-house expertise in filming, grading, editing, motion graphics, music composition, scriptwriting, IT and marketing with a strong network of suppliers and partners in animation, illustration, web-design and much more.
About Geekly Group, LLC
Organized in 2010, Geekly Group, LLC is a data driven digital media consortium of specialized full-time and contract technology professionals including web developers, social media gurus, database experts and search engine junkies. Their mission is to provide best of breed Digital Media Services driven by Data Analytics to advance business intelligence and create new market opportunities for their clients.
Geekly Group's Digital Media services drive the success of businesses and organizations by gathering business data through Web and Social Media presence. They offer affordable Digital Media solutions that target key demographics, define new markets and get ahead of the competition through a proven lead generation process driven by robust Data Analytics.