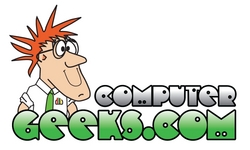 Geeks.com has a tech-savvy customer base that understands extreme value and likes to get a deal
Oceanside, CA (PRWEB) October 21, 2008
Geeks.com's One Day Deal will consist of a wide variety of product offerings including LCD Monitors, desktop systems, laptop computers, consumer electronics, digital cameras, and other computer-related inventory. Items will sell out quickly and customers are encouraged to get to the Geeks.com site early each day before the One Day Deal is sold out. New deals start each day at 6:00 am Pacific Time.
"Geeks.com has a tech-savvy customer base that understands extreme value and likes to get a deal," said Peter Green, Director of Marketing at Geeks.com. "We have structured the One Day Deal as a way to provide our customers with another avenue to take advantage of the Geeks purchasing power and market position as a close out company that focuses on end of life, high demand discounted inventory. We feel the One Day Deal is a great way to communicate value to our customer base."
About Geeks.com:
Geeks.com, the leading online direct-to-consumer computer products retailer, specializes in excess inventory, manufacturer-closeouts, daily computer specials, high-demand, and unusual computer components, peripherals, and accessories. Geeks.com ships a huge selection of inventory from its 160,000 square foot Oceanside, California-based fulfillment center to a dedicated following of satisfied customers.
For press contacts and interviews, contact Peter Green at 760.726.7700 or via e-mail at PeterG @ Geeks.com.
###