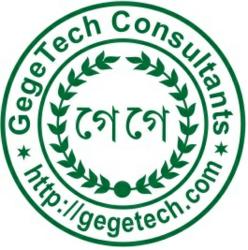 After our SEO services, we are excited to enter the space of web content creation.
(PRWEB) August 28, 2012
Gegetech – a leading consulting group that provides web and social media strategic consultancy for marketing online – today announced the addition of a new vertical to their current set of professional services. This new service vertical is aimed towards creating web and marketing content for their existing clients as well as new clients. The service was labeled as a "designer product" by the group, citing uniquely tailored content creation as per client's specific requirements "just like physical designer products" as the reason behind this nomenclature.
"After our SEO services, we are excited to enter the space of web content creation", said an excited Sudeshna Dey, the founder of the Gegetech web consulting group. "Businesses today have started to appreciate the extra trust and sales horsepower that high quality tailored content appearing on their websites bring in. Many have already started moving in this direction, and a lot more are expected to start soon. Hence, providing original, interesting and high quality content at prices that almost every reasonable small business can afford has become the need of the hour. The demand today for such content is far higher than the corresponding supply. We aim to bridge this gap with our designer content offer."
The service has been officially launched online on Gegetech's portal at http://gegetech.com/designercontent/gegedesignercontent.php. After a trial run, the complete service has also been made available on the Warrior Forum.
This announcement comes at a time when the small and medium businesses (SMB) are battling a slackened consumer demand chart following the recent economic downturn and many are discovering the positive impact of selling over the Internet to their revenue bottom line. Surprisingly, recent studies have revealed that most of the SMB owners are yet to fully grasp the significance of business results caused by web content quality.
Some SMB owners, however, have started implementing this apparently obvious method. And the difference in success level between these two contrasting classes has been stark, with the latter handsomely beating the former.
It is interesting to note that a recent update by Internet giant Google that rolled out in April 2011, bearing the name Panda, has reduced the value of low-quality web content to a point that many webmasters using such content have had their sites annihilated from Google search results.
Gegetech's entry in the web content creation business vertical is expected to create a buzz among a large segment of their existing customers. Dey believes the service is going to capture a significant market share. "We expect to grow this service exponentially in the upcoming time period, now that we have opened it to our existing and new customers", said Dey. "The group will, however, will maintain the high quality standards. We distinguish ourselves from our competitors by positioning high quality content as our biggest USP (unique selling proposition). We will stop accepting new clients beyond a certain point if needed, in order to maintain the high quality of content that we take pride in offering."
As per Dey, the introduction of the web content creation business vertical can potentially push up the annual bottom line of the Gegetech web consulting group by as much as 30% of their current annual figures.