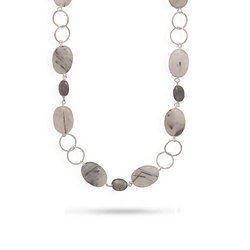 We anticipate a brand new collection of authentic gemstones infused with quality sterling silver will be the perfect compliment to our diverse line of sterling silver jewelry
Los Angeles, CA (PRWEB) November 16, 2010
Jewelrypayless.com has added authentic gemstone jewelry to its product line of diamond simulated cubic zirconia and sterling silver jewelry. This new collection will include a diverse gemstone jewelry mixture in the form of rings, pendants, necklaces, and earrings.
The selection of gemstone jewelry is composed of sterling silver combined with an assortment of colorful gemstones. The gems are a mixture of both semiprecious and precious stones. Technically, semiprecious stones are all gem quality pieces not including diamonds, sapphires, rubies and emeralds. Most notably, the new line includes the birthstone months for garnet, aquamarine, blue topaz, sapphire, emerald and many more.
Raymond Ching of Jewelrypayless.com commented, "We anticipate a brand new collection of authentic gemstones infused with quality sterling silver will be the perfect compliment to our diverse line of sterling silver jewelry, benefiting our existing customers and attracting a new market of shoppers during this holiday season."
Along with the expansion to gemstone jewelry, Jewelry Payless recently launched the Serendipity Collection, a new offering of sterling silver and cubic zirconia jewelry set in micro pave. Get a 15% discount on all purchases with the coupon code HOL21.
About Jewelry Payless
Jewelry Payless is a leader in sterling silver jewelry for women. They offer the trendiest, most affordable sterling silver jewelry for women and men. The product line encompasses rings, earrings, pendants, necklaces, bracelets and much more. Jewelry Payless is focused on the latest designs along with quality merchandise, attentive service and fast shipping. To view these products and to learn more about company, go to jewelrypayless.com or call toll free at 1-877-729-5374.
See reviews of JewelryPayless on YouTube: http://www.youtube.com/user/jewelrypayless
###