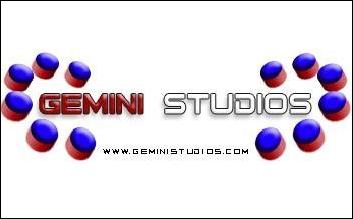 next level of emerging media
Laguna Hills, CA (PRWEB) September 29, 2006
Gemini Studios, Inc., a leading production and recording studio in Southern California, today announced CEO Norm Bour will be a featured presenter on 'Creating a Higher Quality Podcast,' this Saturday, September 30 from 1:15 to 1:45 PDT at the Second Annual Podcasting and Portable Media Expo. This conference, the biggest nationwide covering the emerging world of Podcasting, is held at the Ontario Convention Center, and runs from September 29-30.
Bour will discuss his successful career as a nationally syndicated radio show host and how he transformed the radio show via the emerging media technology of podcasting, along with showing Podcasters how to elevate their show quality to broadcast quality levels. His presentation on 'Creating a Higher Quality Podcast' will be targeted at both the veterans and novices to produce an informative, entertaining and profitable Podcast. In addition, Bour will demonstrate the "next level of emerging media," he said, which is to integrate hand-held Broadcast mediums. "Producing a quality downloadable show, such as radio and broadcast, requires a different dynamic, and we can show our clients how to combine both mediums successfully," said Bour.
Gemini Studios will be offering a sample of their services and be exhibiting and providing demos at booth 621in the Main Hall of the Ontario Convention Center.
For more information on Norm Bour or for interview requests, please call 949-495-6162 or visit http://www.normandmike.com to hear his weekly Real Estate and Finance Radio Show, and for information on Gemini Studios, go to http://www.geministudiosoc.com.
Gemini Studios, one of the few Radio Broadcast capable studios in Orange County, was formed by Norm Bour and Mike Roberts by the need for taking their nationally syndicated Radio Show to a higher level. Bour and Roberts Sunday afternoon two hour Show on Real Estate and Finance is broadcast from Gemini Studios, where they also do their pre-production work and offer voice over services, books on tape, training on radio and Podcasting along with a host of many other audio services.
# # #