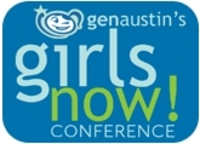 (Vocus) October 21, 2009
Caitlynn and Tyler from MTV's "16 and pregnant" weren't the only teens who had to choose what to do with their unplanned child this year. According to the National Center for Health Statistics (NCHS), this is the second year in a row that the teen birth rate in the United States has increased. Dr. Oz from "The Dr. Oz Show" conducted a survey on the disconnect between kids and parents about sex following an MTV documentary series that focuses on the controversial subject of teen pregnancy.
GENaustin (The Girls Empowerment Network of Austin) can provide you with Austin girls who can speak about where they receive their information about sex and how often their friends talk about their own experiences with unprotected sex, STIs and unplanned pregnancies.
There is a teen sex crisis happening right here in Austin and Texas. Our State has the third highest teen birth rate in the US. Texas also has the highest rate for second teen births; this means our teens are getting pregnant twice at the highest rate in the nation.
Here are the key and alarming statistics:

In Texas, 70% of high school students report engaging in sex (CDC and Prevention)
Every 10 minutes a teen in Texas is getting pregnant (Texas Dept. of State Health Services)
In Texas, 28% of females are expected to be teen mothers (Child Trends' analyses of Vital Statistics Birth Data)
In Texas, there are 10 new cases of HIV every year and half are under the age of 25 (CDC and Prevention)
Repeat teen births are among the highest in Texas (Raneria, L.G., and Weiman, C.M.)
In order to begin reversing these trends, parents need to have open, honest and consistent conversations about sexuality with their children; ask schools to support teachers with the proper materials; encourage evidence-based sexual health education programs; and request after school programs.
GENaustin's Second Annual Girls Now! Conference on Saturday, Nov. 14, 2009, at The Ann Richards School for Young Women Leaders, will have over 30 organizations offering workshops for girls (grades 5 -12), parents, educators and social workers on many topics including sexual health. Family, group discounts and scholarships available.
To Register visit http://www.genaustin.org
CONTACT:
Christine Carlucci
GENaustin
(512) 841-4040
http://www.genaustin.org
About GENaustin
GENaustin (The Girls Empowerment Network of Austin) fosters healthy self-esteem in girls by engaging them to explore and define their personal values and build skills that empower them with confidence and courage to make wise choices. For more information about GENaustin, a 501(c)(3) non profit organization visit http://www.genaustin.org
About GENaustin's Girls NOW! Conference
The Conference is a one-day seminar, designed for girls grades 5-12, their parents and educators to explore the issues of Bullying, Body Image and Being a Girl through group presentations and hands-on interactive sessions led by nationally recognized experts that are designed to identify the problems and offer solutions. Visit http://www.genaustin.org
###