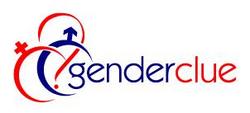 College Point, NY (PRWEB) October 25, 2007
Mr. Horatiu Terpe, innovator and engineer, announced today the launch of a remarkable new site helping parents with gender selection before conception. The site features an algorithm developed for those who wish to learn the gender of an un-conceived child. The new site, located at http://www.genderclue.com has been designed solely for those interested in learning the sex of their unborn child or for those eager for either a boy or a girl at conception.
When Mr. Terpe, discovered that his beloved wife was pregnant with their first child, he was ecstatic, which prompted him into a serious search regarding gender selection for his unborn child. Being an engineer and a scientist at heart, he tackled the challenge from a more precise approach and after weeks of relentless research, quite unexpectedly discovered something remarkable: a unique algorithm for gender selection that works even before conception.
Parents who have ever wondered whether it might be genuinely possible to determine the gender of a child before conception can now learn how through an amazing formula. The algorithm is based on a circadian cycle which combines various phases based on the father and the mother's birth dates and is delivered as a calendar in a letter format.
The recently launched site, unlike other gender prediction sites, is founded on extensive research and scientific evidence based on the studies of a Romanian doctor developed nearly 40 years ago and which has been concealed for more than 4 decades. Going above and beyond other prediction sites, not only can Mr. Terpe's amazing gender selection algorithm help parents predict whether they will have a boy or girl, but if done precisely, it can also help before conception in determining gender. Highly confident of the success rate, Mr. Terpe offers a money back guarantee on the product.
For those ready to learn the gender of their unborn child or for those interested in gender selection before conception, the site opens up a whole new world for expectant parents or those planning to conceive. Distinctly unique when compared to other prediction services, this algorithm is based on scientific and mathematical principles. To learn more, visit http://www.genderclue.com or contact Mr. Terpe via e-mail at ask(at)genderclue.com or by phone at 800-483-8037.
###