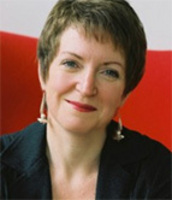 demonstrate that they have not yet worked out how to gender balance their leadership development systems and their talent pipelines
Paris, France (PRWeb UK) October 6, 2009

The Core Metric: The Executive Committee
Recent studies have drawn attention to the lack of gender balance on boards. Now, the consultancy 20-first has launched the WOMENOMICS 101 Survey to shine a light on the most senior executive teams in the top 101 companies in three key regions of the globe. "This survey invites you to look deeper into companies, and to use metrics that distinguish those serious about gender balance from the rest. That's what WOMENOMICS 101 proposes to do," says Avivah Wittenberg-Cox, CEO of 20-first, author, and publisher of the new annual survey.
Key Findings:
US Leads: The US is ahead in this survey, with 89% of companies having at least one woman on their Executive Committee. The American companies with the highest number of women on their executive boards are: Kraft Foods, WellPoint, Macy's, Allstate, Pfizer, and Wells Fargo.
Europe and Asia Lag: Both Europe and Asia have barely embarked on the gender journey. 82% of companies in Asia and 68% of companies in Europe have no women at all on their Executive Committees. Both regions are inching towards tokenism, with 21% of companies in Europe and 17% of companies in Asia having a single woman at this level, usually in a staff role.
Women Promote Women: Only 12 companies out of 303 achieved a critical mass percentage of 30% women on their Executive Committees, which studies have shown is significant if companies want to create more effective leadership teams. They are all US-based and three of them are run by women CEOs - WellPoint, Kraft Foods, and Archer Daniels Midland.
Lack of Women in Operational Roles: The majority of women promoted to the Executive Committees of the surveyed companies are in support roles (76% in the US). "Companies that only manage to promote women into leadership through staff roles," says Wittenberg-Cox, "demonstrate that they have not yet worked out how to gender balance their leadership development systems and their talent pipelines", affecting their ability to understand the gender opportunities in their markets and among their customers.
For additional information on "20-first's WOMENOMICS 101 Survey" or to speak to Avivah Wittenberg-Cox, contact Morice Mendoza or visit http://www.20-first.com.
ABOUT 20-FIRST
20-first works with organisations that seek to move from 20th century mindsets, management styles and marketing approaches into more progressive 21st century forms - and to stay first at the game. Thus our name. It underlies our purpose, and those of the clients we serve. 20-first works with progressive global companies around the world interested in responding to both halves of the market and optimizing both halves of the talent pool - the male and female halves.
ABOUT AVIVAH WITTENBERG-COX
Avivah Wittenberg-Cox is CEO of 20-first. Based in Paris, she is a consultant, coach and co-author with Alison Maitland of WHY WOMEN MEAN BUSINESS: UNDERSTANDING THE EMERGENCE OF OUR NEXT ECONOMIC REVOLUTION (first published by Wiley in 2008; followed by a paperback version with updates, published in September 2009). She helps companies develop more inclusive leadership styles, promote more gender-balanced management teams and review processes and policies to better respond to women - both as employees and consumers.
###