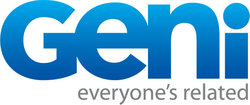 Our goal is to enable family and friends to build together digital scrapbooks of their lives and the lives of their family.
West Hollywood, CA (PRWEB) January 7, 2008
Geni.com, the website that combines genealogy with family networking, today announced the launch of two new features to help families preserve their history and stay connected: Timelines and Family News.
EacThe Timeline is a new profile section that shows a visual history of the events in a person's life. h event has its own page that can contain additional information, photos, attendees, and comments. When an attendee is added to an event, the event appears in their timeline too. In the process of building their own timeline users are likely to help complete the timelines of other family members.
"We are making the process of building family history collaborative, in the same way that we made the process of building the family tree collaborative," said Geni's CEO David Sacks. "The most important events in people's lives involve family. The benefits and workload of memorializing these events should be distributed among family members," he added. Sacks continued, "Next Geni will introduce a Family Timeline that rolls up the individual timelines of family members thus creating a digital family scrapbook."
"Scrapbooking is a huge offline business that should move online, not only because media is now digital but also because collaboration and sharing are much easier online," explained Sacks. "Our goal is to enable family and friends to build together digital scrapbooks of their lives and the lives of their family."
A related feature that Geni has launched is Family News. Family News provides a single page where users can track everything going on in their family, including additions to their family tree and timelines, birthdays, photos, discussions, comments, and more. It does this by surfacing all the new content created on Geni by a user's family. Users can also quickly post news themselves. Privacy settings allow users to control who is in their Family group and which of their activity will appear in Family News.
"Before Family News, users had to dig around the site to figure out what was new or what had changed," explained Sacks. "Now you can easily see what your family members have contributed to the site and build on it."
Sacks summarized Geni's overall product direction: "Social networks tap into the need for communication. We are doing that for families, while addressing another fundamental human need: self-preservation."
Since Geni's launch in January 2007 as a simple tool to create a family tree, Geni has continued to add features and enhancements. Among these additions are enhanced privacy settings, unlimited photo sharing and tagging, birthday reminders, GEDCOM export, family discussion, map and calendar.
Geni was a winner of the 2007 Webware 100 Awards, which named it one of the top 100 sites on the internet and one of the top 10 reference sites. It is by far the youngest site to receive this honor.
About Geni.com
Geni.com (http://www.geni.com) is a privately held company headquartered in Los Angeles, California. Geni was founded by former executives and early employees of PayPal, Yahoo! Groups, eBay, and Tribe. It is backed by venture capital firms Founders Fund and Charles River Ventures.
# # #