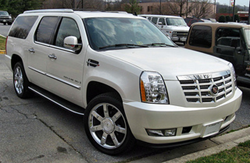 We've opened up the general portion of our insurance website to help explore company packages that are available nationwide and that offer a way to sort through multiple rates
Miami, FL (PRWEB) July 25, 2014
Locating different company rates for vehicle related insurance packages is one of the most time consuming procedures that Americans complete independently, according to the QuotesPros.com website. A new exploration option is now installed to find SR22 quotes through the general insurance price finder at http://quotespros.com/auto-insurance.html.
The SR22 quotations that are now in place are supplied through a select list of companies that are underwriting plans for motorists in all 50 states. The risk level plans that are available are competitive with local agency rates that a person normally is presented with while conducting local research.
"We've opened up the general portion of our insurance website to help explore company packages that are available nationwide and that offer a way to sort through multiple rates," said a Quotes Pros source.
The finder that is installed is now setup to find SR22 and other coverage options from agencies that use zip codes to calculate rates based on U.S. locations. It is now possible for a person to find liability, non owner, high risk, full coverage and agreed value insurance plans easily by entering a zip code.
"The format that we've designed to supply consumers with insurance research options is location based and does not need typical VIN data or driver's license numbers to operate," said the source.
The Quotes Pros company will continue its support this year for American consumers who cannot find rates discounts using local agents. While the auto industry section of the company website is now complete, new sections that include life insurance and health insurance are now in beta testing mode at http://quotespros.com/life-insurance.html.
About QuotesPros.com
The QuotesPros.com company supplies rates information to consumers who research the vehicle insurance industry on the Internet. A programmed search tool is now present on the homepage that provides a quick research option to the public. The QuotesPros.com company helps American citizens to quote, compare or explore different insurer packages that are underwritten nationally for a variety of protection types.