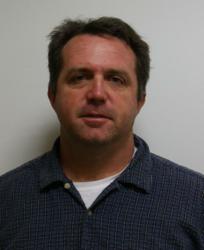 San Jose, CA (PRWEB) September 16, 2011
Hallmark Construction, one of Northern California's leading general contractors, announced Tuesday that Frank Narciso has joined their project management team. With well over a decade of successfully delivering substantial projects, Narciso's exceptional track record and well-rounded experience add strength to Hallmark's esteemed group of project managers.
"Frank has demonstrated notable operational know-how, effective project leadership and a genuine passion for delivering for his clients," said Ned Cain, Hallmark's Vice President of Construction and a Senior Project Manager. "His talent and skills are invaluable as Hallmark experiences rapid growth."
Narciso holds degrees in Geography, Economics and Construction Management from Chico State. The solid foundation he built in the classroom has carried over into his career, with Narciso winning in excess of $100 million in construction projects. Because of his exemplary performance and expertise in project management, Narciso has been turned to by other construction industry titans to train and develop project management team members.
Narciso's commitment to his clients has earned him an outstanding reputation and has been essential to his success. Narciso also credits his problem-solving style combined with straight forward answers and a positive, can-do attitude for the strong relationships he has built. He successfully managed the LEED-certified renovation of the old Santa Cruz Sentinel building for tenants, Cruzio Internet and Ecology Action. Other notable projects include the Live Oak Library and the Century Theatre and parking garage in Monterey.
"Earning my client's trust and building a relationship is always my goal," said Narciso. "Bringing them solutions, staying in constant communication and paying attention to their needs are key to getting that done."
About Hallmark Construction
Hallmark Construction is one of Northern California's leading general contractors with a well-earned reputation for quality, integrity and client loyalty. The company's specialties include office construction (including design-build services), tenant improvements, technology sector construction, sustainable green building, and more. Currently, Hallmark Construction maintains projects up and down Northern California's coast while operating from its Santa Clara headquarters and its satellite office in Pacific Grove, outside of Monterey.
For more information contact Kristina Corral at (408) 855-4623 or visit Hallmark's website at: http://www.lshallmark.com/.
###