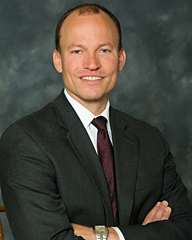 Having Polaris's research engine closely connected to our operations will further speed development of our education based assessment solutions.
Chicago, Il (PRWEB) November 17, 2011
Polaris Assessment Systems, Inc., a leader in testing systems for employment screening, and General ASP, a leading applicant tracking and assessment technology provider, today announced their initiative to develop the next generation of fully-integrated assessment testing and reporting operations.
The two firms have worked in partnership for over half a decade to provide the cloud based assessment capabilities Polaris offers to the marketplace. Over that period, the firms have integrated dozens of Polaris' assessments into General ASP's assessment platform. In 2010, General ASP purchased Polaris's educational testing tools and began offering them to K-12 school districts under the Polaris Selection™ brand name. Since then, Polaris Selection™ has grown to be the number one selling assessment in public education.
Now, in 2011, with an equity stake in Polaris, General ASP will operate both independently and fuel the IT power of Polaris Assessment Systems. Under this arrangement, private sector organizations will have the opportunity to utilize Polaris enhanced versions of General ASP's popular AppliTrack system in addition to the Polaris assessment tools. As part of the new operating arrangement, Abe Reese, the President of General ASP, assumes a second role as the Senior Vice President, Information Technology for Polaris Assessment Systems.
"This new arrangement provides Polaris Assessment Systems clients with exceptional benefits," noted John D. Arnold, Ph.D., President and CEO of Polaris Assessment Systems. "Polaris is now able to capitalize fully on General ASP's extensive cloud based infrastructure, as well as its world class software development capabilities, without compromising our exceptionally competitive pricing structure."
"We are excited by this expanded relationship with Polaris Assessment Systems," said Abe Reese, the President of General ASP. "Polaris employs some of the leading Industrial-Organizational Psychologists in the nation. Having Polaris's research engine closely connected to our operations will further speed development of our education based assessment solutions. Recently recognized by Inc. 500 as the 22nd fastest growing company in education nationally, we are poised to fully extend the success of our AppliTrack™ and AppliTrack HRIS™ products to Polaris clients."
The two organizations have finalized the legal and financial aspects of the new relationship and expect to be fully integrated by spring of 2012.
About Polaris
Polaris Assessment Systems provides pre-employment screening systems for non-managerial and supervisory jobs that contain the best combination of high quality and low cost available in the marketplace. Founded in 2003 in suburban Detroit, the company offers a range of tests and interview products focused on personality, attitudes and beliefs, and basic skills. All of the Polaris offerings are backed by rigorous statistical studies supporting their validity and psychometric soundness. For case studies and background, visit http://www.polaristest.com.
About General ASP
Since its inception in 1998, Chicago-based General ASP has been a recognized leader in providing affordable and intuitive human resources software solutions to public and private sector organizations throughout the United States, Canada, and Japan. Through its AppliTrack™, Polaris Selection™, k12jobspot™ and Applitrack HRIS™ product lines, General ASP supplies services to over 1,600 school districts and dozens of park and recreation districts, municipalities, and businesses. Its integrated services annually impact over 4.7 million applicants and tens of thousands of users in its client organizations. For additional information on General ASP, visit http://www.generalasp.com.
###