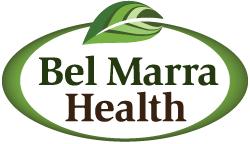 According to the Journal of Environmental and Public Health, "…the Earth's surface possesses a limitless and continuously renewed supply of free or mobile electrons.
(PRWEB) May 23, 2013
Bel Marra Health, who offers high-quality, specially formulated vitamins and nutritional supplements, reports a new study revealing the scientifically-proven health benefits from walking barefoot on the ground.
As Bel Marra Health reports in its article, (http://www.belmarrahealth.com/pain-management/the-health-benefits-walking-barefoot), walking barefoot can actually promote good health through a process called grounding. Grounding is the process of removing the excess charge from an object by transferring electrons from that object to another object, and walking barefoot on earth results in grounding.
Every human is an electrical being, and electrons play a role in every cellular process that takes place. The earth is a reservoir of negative electric energy and when a person walks on it barefoot, there is a balancing effect on the energy of their body. This helps to achieve homeostasis—the equilibrium of elements.
According to the Journal of Environmental and Public Health, "…the Earth's surface possesses a limitless and continuously renewed supply of free or mobile electrons…the earth's surface is a surprisingly beneficial, yet overlooked global resource for the maintenance of good health, disease prevention, and clinical therapy."
Unfortunately, wearing shoes blocks the process of grounding from occurring. Reconnecting with the earth's surface both enhances overall well-being and produces a variety of physiological changes. A study published in the ESD Journal found that grounding the body to the earth results in a natural electron shield on the surface of the body, called a faraday cage. The faraday cage helps prevent environmental electric fields from causing electron disturbances in the body -- disturbances that would increase free radicals in the body. This is beneficial since free radicals destroy the body's cells and DNA and are thought to promote degenerative diseases such as Alzheimer's disease and cancer.
As Bel Marra Health reports, the protective shield that grounding provides may also help to produce chronic pain relief. Grounding is thought to provide chronic pain relief since free radicals increase inflammation causing pain. And as mentioned, the faraday shield in grounding helps to reduce the production of free radicals in the body. It should be noted that occasionally walking barefoot will not likely be enough to yield chronic pain relief, and that the studies investigating grounding as pain relief involved the use of grounding mattress pads (also referred to as earthing pads). The grounding pads are placed under fitted sheets and designed to replicate the electric benefits of sleeping on the earth.
Grounding has also been found to reduce stress and ease tension. Researchers have discovered that grounding improves overall sleep quality, and allows for fewer wake-ups during the night, and an ability to fall asleep quicker. Preliminary research suggests that grounding also reduces morning fatigue and enhances daytime energy. Additional benefits that may be associated with regular grounding include a reduced risk for osteoporosis, a stronger immune system, increased energy levels, lower blood pressure, and better blood-sugar control in type-2 diabetes. Bel Marra Health Doctors suggest approximately 40 to 80 minutes per day of barefoot contact with the earth in temperate climates in order to receive the myriad of benefits associated with grounding. Earthing mattress kits can also be bought for under $200.
(SOURCE: Chevalier, Gaétan, et al. "Earthing: Health Implications of Reconnecting the Human Body to the Earth's Surface Electrons." National Center for Biotechnology Information. U.S. National Library of Medicine, 01 Dec. 2012. Web.)
Bel Marra Health is the maker of "Joint Rescue Formula," a high-quality nutritional supplement fights joint aches, helps maintain healthy joints, and helps protect against the deterioration of cartilage in joints. All ingredients are backed with scientific evidence. Every product is tested for safety, quality, and purity at every stage of the manufacturing process. Furthermore, Bel Marra Health products are produced only in Health Canada approved facilities, going the extra mile to ensure that our health-conscious customers are getting top quality products. For more information on Bel Marra Health visit http://www.belmarrahealth.com or call 1-866-531-0466.