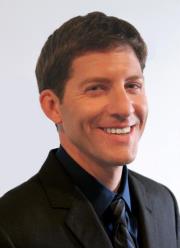 Los Angeles, CA (PRWEB) May 30, 2012
Dave Lavinksy, co-founder and President of entrepreneurial advising firm, Growthink Inc., is a fan of online marketing due to its speed and scalability.
"What I really like about online marketing are that you can do quick and easy things that can make a real impact. There is also a lot of leverage, meaning that once you find something that works, it's pretty easy to scale," said Lavinsky, who since 1999 has helped thousands of entrepreneurs develop successful business plans.
To help business owners kick-start their online marketing and generate more leads, revenues and profits, Lavinsky has revealed 5 quick online marketing tactics and strategies that anyone can implement:
1. Find out where competitors are getting their leads and replicate them
"This one is pretty straightforward," says Lavinsky. "Simply find out where your competitors are getting their leads, and then do the same."
Lavinsky advises business owners to replicate the keywords that competitors are using to advertise on Google and other search engines by using simple tools such as Ispionage or KeywordSpy.
"You should also track these keywords" said Lavinsky. If your competitors are still advertising with the same keywords in 30 or 60 days time then they are probably profitable keywords. Likewise, see if they've modified their ad copy."
Lavinsky goes advises business owners to find the top "referring" websites that link to their competitors, and then "contact them as well to see if they will do the same for you."
2. Understand what customers are doing on the site
"It's one thing to drive a lot of traffic to your website. It's an entirely different thing to convert on that traffic," Lavinsky says.
"Importantly, you need to know what customers do once they're on your website. And in many cases, it's not what you'd expect them to do. For example, one entrepreneur I know told me that tons of visitors were clicking on an image on his website, even though nothing happened when you clicked on it. So, he made a slight change; he made it so that when visitors clicked on the image, they were taken to a sales page. The result: his profits soared," says Lavinsky.
3. Improve the marketing funnel
Lavinsky stresses the importance of understanding the marketing funnel.
"Your online marketing funnel may look as follows: visitors click on an ad to get to your 'landing page' (the first page of your website they visit); then they read the page and ideally click whether they want product A or B; then they go to a page that has more information on either product A or B; then they click a button to get to the order form; then they see the order form and hopefully buy; then they see an upsell offer to purchase an additional item," says Lavinsky.
Lavinsky advises entrepreneurs to fully map out their own marketing funnel, document their metrics, and then start to improve each piece of the funnel.
"With split testing technology, you can test new pages and see which ones improve your funnel's conversion rates," said Lavinsky.
4. Determine the winning keywords, and then leverage them
"A mistake that many entrepreneurs make is to try to rank organically on 'root' keywords too early," says Lavinsky. "What I mean by this is that a desk manufacturer or retailer will often make an effort to rank (i.e., appear at the top of the search results) on the keyword 'desk'. Such a 'root' keyword is often extremely hard to rank on, and typically much harder than 'long tail' keywords such as 'corner computer desk'.
According to Lavinsky, "not only are "root" keywords harder to rank on, but they may not be as profitable."
Lavinsky advises that conduct pay-per-click (PPC) advertising is first carried to quickly determine the keywords that are most valuable, and then search engine optimization (SEO) is performed to try to rank on those keywords organically.
"Don't blindly do SEO; rather figure out the most valuable keywords first, particularly the long-tail ones, and then optimize on them," he says.
5. Scale geographically
After the optimization of PPC advertising, Lavinsky advises to scale geographically as appropriate.
"Google AdWords and Facebook ads both allow for extremely customized geographic expansion and targeting. You can target new customers by zip code, county, state and even country. With regards to countries, consider, as appropriate, expanding to other English speaking countries and territories like England, Ireland, Australia, Singapore, New Zealand, etc. (or expand based on your native language)," Lavinsky said.
Lavinsky encourages entrepreneurs to take immediate action on his five tactics to help grow their business and lead generation activities quickly and easily.
About Growthink:
Growthink, Inc. is a leading provider of business plan services and is also a middle market investment bank. Growthink has also developed several training products and tools for entrepreneurs, including a small business plan template and sample private placement memorandum template. To learn more about Growthink's products and services, call 800-506-5728.