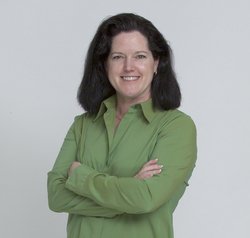 The Rise of Generation Jones
San Jose, CA (PRWEB) February 10, 2009
The Associated Press Annual Trend Report has chosen "The Rise of Generation Jones" as the #1 Trend of 2009. But, other than political pollsters and cultural analysts, it seems very few people are familiar with the term 'Generation Jones'. So to help educate the general public, Lisa Orrell, speaker, consultant, and author of "Millennials Incorporated", has created a free Special Report entitled, "Generation Jones In Motion: The Largest Adult Population in the U.S. Has Finally Overcome An Identity Crisis".
"In all the seminars and media interviews I conduct about generation relations, most everyone is familiar with the terms Boomer, Gen X and Millennial/Gen Y. But hardly anyone I ask (even many media people) can answer 'What is Generation Jones?'" explains Lisa Orrell. "It really seems that most of mainstream America is still clueless about this newly identified (and influential) generation."
Cultural historian and political pundit, Jonathan Pontell, coined the term Generation Jones. Research describes them as people born between 1954-1965, thus comprising the largest adult population in the U.S. (26% = 53 million people). Historically, they have always been lumped together with the Boomer generation, but their upbringing was significantly different from the (older) Boomers (born between 1942-1953). While many Boomers were protesting Vietnam, attending Woodstock, and kicking off the sexual revolution, Gen Jones was at home watching The Brady Bunch, playing Pong, and cooking with Easy Bake Ovens.
"With the recent presidential election, the media started to refer to Generation Jones more often and shed some light on this (once) 'lost' generation," says Orrell. "And at 47-years-old, President Obama has become the (unofficial) Poster Boy for Gen Jones."
Extensive research has shown that most people between the ages of 44-55 have a hard time fully identifying with Gen X and Boomer traits. They often respond as feeling "caught in the middle" when surveyed about their generational identity.
With regards to that finding, Orrell explains, "I'm hoping my special report will help people (like myself), who are floating between Boomers and Gen X, realize there is now a term for our generation. And it's defined by historical references that we can relate to."
Based on Lisa's expertise, and the popularity of her seminars and book, she has appeared on ABC, NPR, and MSNBC. And she has conducted many media interviews for national and international print and online media, such as: The Wall Street Journal, Monster.com, HR.com, FoxBusiness.com, the San Francisco Examiner, The San Diego Tribune, China's Her World magazine, HRWorld.com, and CareerBuilder.com.
Download a free copy of this Special Report, "Generation Jones In Motion: The Largest Adult Population in the U.S. Has Finally Overcome An Identity Crisis", at: The Orrell Group. For media inquiries, please contact Lisa Orrell at: Lisa (at) TheOrrellGroup (dot) com, phone 1-888-254-LISA (5472), or visit http://www.TheOrrellGroup.com .
###