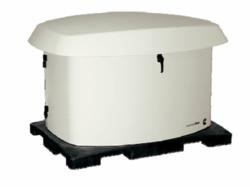 Homeowners may be intimidated by home standby generator requirements.
(PRWEB) May 10, 2012
South Texas Generator Systems can simply and accurately size the home standby generator to any performance level desired. This could include only the minimum required appliances to a whole house generator with balanced loads.
Homeowners might be intimidated by trying to figure out the right size and model of residential standby generator for their needs. That's why there is a handy interactive sizing tool available online to help simplify the process.
There are just three easy steps:
First, enter the square footage of your home and click on your fuel preference.
Second, select all the things in your home that you want to be powered in the event of a failure of utility power by "mousing" or rolling over and clicking appliance images in the home illustration.
Third, check any additional items that are on the visual.
The sizing tool automatically estimates the total wattage required to run all of your indicated items and displays the recommended Cummins models that can handle those loads. Then you can simply click on each of the model images to learn more about them.
The whole process is quick and easy.
Related posts:
1. New residential standby generator videos available on YouTube http://www.youtube.com/watch?v=EDpKv1fM4Dw
2. Independent tests rate RS20A home standby unit best for quality of electric current
For more information on portable natural gas generators or diesel standby generators contact STGS for configuration standards and practices at http://www.stgs.net We proudly represent Generac,Cummins Onan, Kolher, Briggs & Stratton, GE and Gentracker monitoring systems.
http://www.southtexasgeneratorsystems.com/