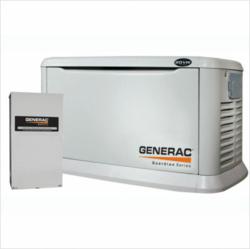 It is important to have backup power resources, so many everyday routine items rely on electricity these days and we become reliant on it to a point where without, we feel lost
Lake Havasu City, AZ (PRWEB) May 11, 2011
It's displeasing to report that 23% of Americans owe more money on their home mortgage than the home is actually worth; gas prices are expected to rise to $4.36 a gallon this year, and the unemployment rate is still hovering around 9%.
However, on a much more positive side, Norwall PowerSystems is excited to announce a Membership Club Program to help you save money, snag discounts, receive free promotional items and earn rewards, such as gift cards, from major retailers such as Home Depot and Walmart. Norwall PowerSystems has given out thousands in gift cards and tens of thousands in cash discounts all on top of the 2% discount offered for those who pay by e-check, wire transfer or mail a check.
Just recently, Norwall PowerSystems had the number one selling generator in North America as part of the Club Pricing, giving an unprecedented $300.00 savings off of the already low price, well below the MSRP. The Generac 5875 20kw Standby Generator was sold at this low price because of Norwall's purchasing power. Norwall PowerSystems is one of the largest distributors of Generators in the United States and has done so by continuing to pass saving to their customers, providing free liftgate delivery service, and no sales tax outside of Arizona.
Be fair warned- this free membership package is only available for a limited time and rewards are only available for select periods of time. For the fortunate participants that do become part of the membership program, they will have lifetime access from the moment they sign up.
With great passion, Norwall encourages home and building owners to sign up right away so that they are prepared in case of a power crisis or a regular system fails, which happens often. "It is important to have backup power resources, so many everyday routine items rely on electricity these days and we become reliant on it to a point where without, we feel lost " says Norwall's staff.
If a nasty storm knocks out your power, a backup generator will automatically start up to supply power to your chosen circuits such as lighting at night, air conditioning on a hot day and so on.
To take advantage of these beneficial offers you can visit the website: http://www.norwall.com and click on 'Norwall Club' in the top section of the website.
###