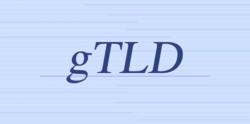 The new domain extensions are designed to provide more competition for the .com extension.
San Francisco, California (PRWEB) December 29, 2012
The MarketersBlackBook.com website has published a new generic top level domains list online. This new list is designed to inform business owners, website owners and entrepreneurs about the coming changes to the the top level domains registration process. Companies that are launching products, securing brands or promoting products or services could benefit from the new information included in this list. The list can be accessed at http://marketersblackbook.com/seo/new-generic-top-level-domains-2012.
The .com domain extension helped to boost the popularity of owning a website from 1997 to 2007. This decade of growth helped millions of websites startup online in a variety of industries. New additions were added after this period that included .biz, .co and .info. While these names are often used, it is the new extensions that are set for release in 2013 that could change the way business is conducted online according to the new list online.
Building a brand for a company now requires more than a single website according to market data. The growth of social media, streaming video and mobile websites has helped develop more opportunities for brands to be created. The new domain extensions are designed to provide more competition for the .com extension and is expected to complicate search engine rankings according to the new list available. The measures already in place at Yahoo, Bing and Google have already changed the search engine landscape.
The MarketersBlackBook.com company provides innovative business training programs and live event seminars that provide advanced online marketing strategies. The 2012 addition of the in-person training series is now helping more companies to learn the skills required to expand a business online. Instead of hiring an SEO company or third party service, the MBB group of experts now teaches companies how to perform many of the tasks required to promote products and services to better online grow sales revenues.
A new Facebook page has been created online to offer an additional resource to help companies, entrepreneurs and website owners get access to marketing information. This new social media presence provides training program discounts, live event incentives and immediate interaction with the MBB staff. This new page can be accessed at https://www.facebook.com/marketersblackbook.
About Marketer's Black Book
The Marketer's Black Book company provides one of the only free resources online that provides updated marketing information for businesses. The experts that own and operate this company own hundreds of websites online and have dominated search engine rankings for the past 7 years. The strategies, tips and methods that are now taught by these experts are provided in part on the Marketer's Black Book website. Live event training and online streaming events in 2012 have helped this company to expand its services to more businesses. The 2013 year is expected to be another time period of growth for this marketing company.