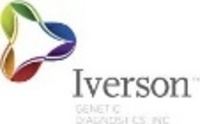 Iverson tests will provide a 'genetic roadmap' for both patients and physicians to better understand and shape healthcare options going forward.
SEATTLE (PRWEB) March 5, 2008
In August, the FDA updated labeling on warfarin, the oral anticoagulant most frequently used to control and prevent thromboembolic disorders, indicating that people with variations of the genes CYP2C9 and VKORC1 may respond differently to the drug. FDA black box warnings flag physicians that patients over 65 years of age carry a higher risk for bleeding and require special vigilance. This information, combined with several clinical studies, has encouraged physicians to recommend genetic testing to better support determining a patient's optimal dose, since too high of a dose contributes to life-threatening bleeding, and too low places the patient at risk of life-threatening blood clots. Iverson utilizes software based on dosing algorithms to automate the reporting process and more effectively support the dosing evaluation.
Testing and close monitoring is critical to over two million patients who are prescribed warfarin (Coumadin) in the U.S. each year due to a high incidence of side effects, many that are life-threatening. Because warfarin is the second most common drug, after insulin, that is implicated in emergency room visits for adverse drug reactions, patients require close monitoring with routine adjustments to their dosing throughout their entire lives.
The Wall Street Journal reports that 85,000 serious bleeding events and 17,000 strokes a year could be prevented using genetic testing, saving $1.1 billion a year.
In addition, Iverson also offers FDA cleared Factor II and Factor V assays for diagnosing thrombophilia, plus Human Papillomavirus (HPV) genotyping, as well as a number of other tests that are frequently prescribed. Soon to be offered will be a Tamoxifen Responsiveness Panel and a Cervical Cancer Risk Stratification Panel.
Based in the Institute for Systems Biology (ISB) in Seattle, Iverson Genetic Diagnostics is committed to a goal held in common with other leading researchers and scientists, including institute founder and visionary, Leroy Hood, Ph.D., M.D. in expanding the use of genetic diagnostics into personalized medicine.
"We share a vision with Dr. Hood to move the healthcare model to a more focused information model based on Preventative, Personalized, Predictive and Participatory medicine," stated Dean Sproles, President and CEO of Iverson Genetic Diagnostics. "Iverson tests will provide a 'genetic roadmap' for both patients and physicians to better understand and shape healthcare options going forward."
Iverson Genetic Diagnostics provides genetic testing services nationwide with service representatives calling on physicians and clinics in Washington, Oregon, Idaho, Montana and Alaska. With a CLIA laboratory and MTS (Medical Testing Site) certification for high complexity molecular genetic testing, Iverson has the capacity for processing 17,500 tests per month.
Additional information about Iverson Genetic Diagnostics, Inc. is available at http://www.iversongenetics.com or call toll free (877) 894-4841.
SOURCES:
1. Mathews AW. In milestone, FDA pushes genetic tests tied to drug. Wall Street Journal, August 16, 2007. Available at: http://www.wsj.com
2. U.S. Food and Drug Administration. FDA approves updated warfarin (Coumadin) prescribing information; New genetic information may help providers improve initial dosing estimates of the anticoagulant for individual patients. (Press Release). August 17, 2007. Available at: http://www.fda.gov/bbs/topics/NEWS/2007/NEW01684.html
3. U.S. Food and Drug Administration. FDA clears genetic lab test for warfarin sensitivity (Press Release). September 17, 2007. Available at: http://www.fda.gov/bbs/topics/NEWS/2007/NEW01701.html
4. Zagaria, MA. Warfarin and Adverse Drug Events. US Pharmacist. 2008;33(2):22-25. Available at: http://www.uspharmacist.com/index.asp?show=article&page=8_2225.htm