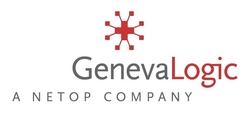 Following our June 2008 acquisition of GenevaLogic, even more expertise and resources are available to invest in creating the next generation of tools for teaching with technology.
Portland, Ore., & Copenhagen, Denmark (PRWEB) September 16, 2008
GenevaLogic, a Netop company, today announced the newest upgrades to its Vision® classroom management software with the introduction of version 6.8 and Vision@Hand , a cutting-edge application that gives teachers the capability of controlling classroom computers from their PDAs, smartphones or other wireless mobile devices. As part of GenevaLogic's continued commitment to the development of its classroom management software, version 6.8 of Vision includes improved usability, reliability and connectivity and even simpler installation and set-up than ever before.
Now the world's largest provider of classroom management software , the company developed the new wireless, remote capability in Vision@Hand based on feedback from its tech-savvy education customers. In fact, in a survey of teachers conducted in late 2007, 92 percent said that using Vision from a mobile device would improve the way they teach with technology. GenevaLogic quickly went to work developing this innovative addition to Vision - a feature that no other classroom management software offers today.
"We have always been committed to responding to educators' feedback and keeping Vision on the cutting edge of technology, and now we are the first company to offer teachers mobile control of classroom computers," said Kirk Greiner, executive vice president, Netop Solutions A/S, and former CEO of GenevaLogic. "Vision@Hand takes the technology that teachers already have at their fingertips - their PDAs and smartphones - and combines it with Vision to put classroom computer management in their hands, unleashing them from the restraints of their desks or computer workstations."
Using their iPhone, BlackBerry, Palm or any wireless mobile device with a Web browser, teachers who are working with individual students and want to share how they have solved a complex problem with the entire class can use Vision@Hand to do that on the spot, without having to leave a student's side and walk back to their own desk. Or a teacher can get the entire class' attention during important discussions and lessons from anywhere in the room by using their PDA to blank student computer screens and lock keyboards and mice.
Teachers with Surf•Lock, Vision's popular plug-in for managing student Web browsing, can also use Vision@Hand to control student Internet access during class time. They can instantly block access to the Internet or allow students to surf with the touch of a button.
"As the world leader in classroom management software, Netop offers schools the premier solutions for maximizing the use of technology to support teaching and learning," said Kurt Bager, CEO, Netop Solutions A/S. "Following our June 2008 acquisition of GenevaLogic, even more expertise and resources are available to invest in creating the next generation of tools for teaching with technology."
Vision6 is the number one choice of teachers for classroom and computer lab management. With Vision, the teacher has complete control over student computers from an easy-to-use console that shows each screen. Teachers can demonstrate lessons directly on student computer screens, supervise computer use, monitor online activity and lock keyboards and mice during lessons to focus student attention. With the 2007 launch of the Vision Teach-Pad, Vision became the first classroom management software to offer teachers push-button control of all classroom computers. Vision@Hand extends that capability to mobile devices so teachers can have effective control of student computers from anywhere in the classroom.
Vision@Hand is a free extension available now in beta form to all Vision6 customers. Customers must have version 6.7 or newer of Vision installed and have access to a wireless network in their classroom from their mobile device to use Vision@Hand. Version 6.8 of Vision is now available as a free upgrade to existing U.S. Vision customers using version 6.5 or higher. Worldwide availability of version 6.8 in English and German begins Oct. 1.
Under U.S. education pricing, new licenses of Vision6 are available for $35 per computer with a 10-computer minimum. A classroom of up to 30 computers may be equipped with a complete Vision Class Kit for $999. Site and district discounts are available from the company and its reseller partners.
A free 30-day evaluation copy of Vision6 is available for download at http://www.GenevaLogic.com. Complete information about GenevaLogic's classroom management software solutions and purchasing options is available at http://www.GenevaLogic.com.
About Netop Solutions A/S
Netop Solutions A/S, formerly known as Danware A/S, develops and markets software solutions that enable swift, secure and seamless transfer of screens, sound and data between two or more computers. The company has three business areas: Netop Desktop Management, Netop Education and Netop Live. The core Desktop Management product, NetOp Remote Control, enables remote control of one or more computers. The Netop Education business consists of Netop and Vision software solutions for computer-based classroom teaching. Netop Live consists of modern solutions for unified communication and collaboration and includes products like Web, video and audio conferencing; secure chat; one-button click to talk; and desktop and file sharing. Netop has subsidiaries in the United States, the United Kingdom, Germany and Switzerland, and the Netop solutions are sold in more than 80 countries. Netop Solutions A/S shares are listed on the Copenhagen Stock Exchange and are part of the SmallCap+ index. For further information, please see http://www.netop.com.
###