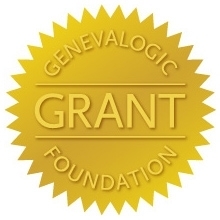 Exciting, adventurous, challenging and, at times, frustrating for both the students and the teacher.
Portland, Ore. (PRWEB) January 31, 2008
A librarian at a small rural high school library that serves both the school and community. A teacher in a private elementary school who wants to use technology for one-on-one instruction. A large California high school where teachers use technology across the curriculum. A small rural high school in western New York focused on helping students take ownership of their own learning.
These are descriptions of the winners of the first GenevaLogic Visionary Grants. These grants were designed to recognize teachers who have an innovative vision of the ways that instructional technology powered by Vision® classroom management software can improve teaching and learning.
Vision Class Kit grants were awarded to Margie Maier, teacher, RCSD Highlands Elementary Campus in Renton, Wash.; and Cyndi Bryce, librarian, Sabine High School in Gladewater, Texas. Murrieta Valley High School in Murrieta, Calif., and Wellsville High School in Wellsville, N.Y., received the Vision School Kit grants.
Announced today by the GenevaLogic Foundation, the winners were selected from nearly 150 essays by a special panel of International Society for Technology in Education (ISTE) members who judged the applications for their descriptions of visionary uses of technology, the depth of their commitment to using classroom management software and demonstration of need.
"The GenevaLogic Foundation is proud to recognize these four outstanding applicants for our first Visionary Grants," said Kirk Greiner, chief executive officer, GenevaLogic. "Having read the many impressive applications, we are particularly grateful to the ISTE judges for their time in making the difficult decisions necessary to select the winners. The grantees' shared vision of how technology used well can truly transform teaching and learning and their dedication to education and their students is apparent in their essays."
To apply for the grants, teachers used Vision to teach with technology for 30 days and then submitted a brief essay on how the classroom management software enhanced their teaching and how they would benefit from having Vision to use with students every day. Essays from the four successful grant applicants and other finalists in the top 20 are available on the GenevaLogic Web site.
The four grantees receive either a Vision Class Kit or a Vision School Kit. In addition, they will receive a personal membership in ISTE, which includes many valuable benefits, such as a subscription to one of the organization's leading publications, discounts on books and materials, and discounted registration for the National Educational Computing Conference (NECC). The total value of the grants is more than $10,000.
Vision Class Kit Will Revolutionize High School/Community Library, Private School Classroom
The two Vision Class Kit grant recipients serve different audiences but have a lot in common. Sabine High School librarian Cyndi Bryce will use Vision to transform her library, which services both the school and the overall community. RCSD Highlands Elementary Campus computer skills teacher Margie Maier wants to revolutionize her classroom with one-on-one instruction.
As Bryce said in her essay, at Sabine High School, "the traditional classroom and traditional library are almost nonexistent." However, she continues, "The learning environment is different, but we still must make sure students are productive and successful."
Bryce found the answer to the challenges of teaching with technology. "Abracadabra! Vision appears!" she said. "There was really a classroom management program out there that was user-friendly and would address the challenges of using technology effectively in the library."
Following the 30-day free trial, Bryce said Sabine High School now has "first-hand experience on how the software can bring order to our nontraditional learning environment. The program truly lives up to its purpose."
Also focused on changing teaching and learning, Maier faces similar challenges to Bryce when using technology with her younger students.
"Eyes on the big screen, hands in your lap please, everyone please look at the toolbar. John, I have a great tool to show you, but you have to look up front at the big screen." That is how she describes teaching with technology prior to using the 30-day free trial of Vision. In her successful application for a Vision Class Kit grant, Maier said that using Vision "revolutionized our learning time." Moving from a scenario where much of her instructional time was spent focusing students' attention, now with Vision she has come "as close to one-on-one instruction as possible."
In addition, Vision gives students at the Renton, Wash., private Christian elementary school an easy way to share their work and build self-confidence. Maier said that before Vision, the only way to share student work was to have the class gather around a monitor. Now students can see their classmates on their own monitor or she can create even more "fanfare" and display it on a big screen using a projector. "Students can hardly believe their work is being shown," said Maier. "Each student is so proud."
With the Vision Class Kit, both Bryce and Maier will receive Vision, two popular plug-ins, App-Control™ and Surf•Lock™, plus the Vision Teach-Pad, which gives teachers push-button control of all classroom computers.
Vision School Kit Grant Helps Teachers at High Schools Coast to Coast Teach With Technology
The two high schools receiving the Vision School Kit grants couldn't be more different. Murrieta Valley High School in sunny southern California serves more than 3,500 students. Wellsville High School in western New York state serves fewer than 500 students. Yet, just like the Vision Class Kit grant winners, they share a goal: to use technology to help their students succeed.
Teachers at Murrieta Valley High School use technology across the curriculum for activities such as writing, research, graphic design, computer programming, computer-aided drawing, video production and Web design.
"Exciting, adventurous, challenging and, at times, frustrating for both the students and the teacher." That is how technology teacher Kevin Bradley described teaching with technology. Then he began using Vision, and the challenges he faced were "instantly cured." He said, "Vision has shifted the power of control back to the teachers by giving them the control necessary to run a functional class. I now have the power to gain the class's attention, where before I was constantly battling for attention against the computers."
More importantly, he continued, "The students are excelling, and I could not imagine a class without Vision."
Bradley's colleague, technology teacher Dana Rice, concurred in her essay. Rice said that once the challenges of teaching with technology are addressed, Vision "empowers both the students and teachers by supervising and guiding students' computers through activities, constantly monitoring and giving students the assurance that the teacher is in control over who is connected to the computer lab at all times and, thereby, maximizes the use of technology."
Michael Fages, vice principal, sees the potential that Vision has for transforming how all of his school's teachers teach with technology. He said, "As soon as Vision was installed in the computer labs, the teachers seemed to be off and running with it. It seems as if the software is actually helping to personalize instruction for each individual student. In the past, students were to follow the instructor as they pushed through the lesson that was shown on the projector. But now students can get individual demonstrations without leaving their workstations."
Located in Allegany County, N.Y., the fifth poorest county in the state, the second Vision School Kit grant winner, Wellsville High School, has seen its state funding decline with decreasing enrollments. However, its dedicated faculty members strive to integrate technology into teaching throughout the curriculum.
They have quickly discovered that using Vision helps them face the challenges presented by using computers in a school setting. Mark Corwine, visual arts teacher, said in his essay that he is faced by the dilemma of "how to give students the freedom to create unique works of art in Adobe Photoshop while ensuring they are acquiring the skills outlined in the course syllabus."
Vision has helped him overcome this dilemma. With Vision, Corwine is able to "fully monitor as well as easily assist students with skill development and their creative process through direct demonstration and remote access." He concluded his essay by saying that Vision provides for "new and broader instructional options that are a benefit to students' learning environment, their skill acquisition and, ultimately, their success."
Business teacher Margaret Walsh uses Vision as well as its plug-ins, Surf•Lock and Pointer. Using Vision and Pointer, a plug-in that allows teachers to annotate text or graphics on the computer while teaching, in her accounting class, Walsh shows the students how to use the accounting software to enter transactions, view reports and correct mistakes. She said, "The visual reinforcement helps me reach more learning styles."
In his supporting essay, assistant principal Emory Roethel said that using Vision has transformed the way that Wellsville High School teachers teach. He wrote, "Teachers have traditionally been the focal point of classroom instruction. A way for students to take ownership of their learning is to have them become the teacher. Vision and the Pointer plug-in lower the barriers for a student to take on the role as a teacher."
As a result of this grant from the GenevaLogic Foundation, Murrieta Valley High School and Wellsville High School are both entirely equipped to manage classroom computer activity, guide student learning on computers and teach effectively with technology. The Vision School Kit includes school-wide licenses for Vision, three Vision Teach-Pads, App-Control, Surf•Lock and Pointer, as well as teacher training materials.
GenevaLogic is a member of the ISTE 100, a group of select, forward-thinking corporations who share the association's commitment to improving teaching and learning by advancing the effective use of technology in education and are committed to working with educators in pursuit of that goal.
The grantees will be recognized by the GenevaLogic Foundation and ISTE at a special reception at the 2008 National Educational Computing Conference, June 29-July 2, in San Antonio.
About the GenevaLogic Foundation
The GenevaLogic Foundation is the company's philanthropic organization established to support initiatives that further the innovative use of technology to improve teaching and learning.
About GenevaLogic
GenevaLogic has one passion: enabling educators to manage, control and optimize the use of technology to support teaching and learning. Founded in 1996, with headquarters in Langenthal, Switzerland, and Portland, Ore., the privately held company is an international leader in active teaching systems whose Vision classroom management software is used in more than 50,000 classrooms worldwide. The company's award-winning education software solutions - Vision, App-Control, Surf•Lock, Pointer, Plan-It, Protect-On, Print-Limit and Print-Limit Pro - allow schools, universities and training centers to get more learning value from their technology investments. For more information, visit http://www.GenevaLogic.com.
###