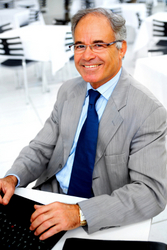 Boca Raton, Florida (PRWEB) August 20, 2008
Genewize a 12 year old biotech company has literally tapped the Genetic code of wellness. With 177,000 different combinations, the one size fits all health product is no longer a real option for healthier lifestyles. This Genentic Revolution has just hit North America on August 1st, 2008. Join the brand new home business opportunity, get in now and become set for life. The first and only DNA Customized Health and Wellness Products are live to the world.
Genewize Life Sciences, the first and only producer of DNA Customized wellness products has launched its North American Product Line.
With the ability to match a product based on peoples genetic profile Genewize Life Sciences has pioneering a new frontier in the Health and Wellness industry.
Home-based business Entrepenuers will have the Opportunity to market this product to the world and create a residual income that will pay for a Lifetime.
DNA Personalized Nutrition, Home Based Business
Ground Floor Business Opportunity
Refer Four People and Pay No More For the Products
No Education Degrees or Specialized Skills are Necessary
Recommend DNA tested Products & Get Paid Monthly
Build a Sales Force & Get Paid on Their Sales
No Inventory Requirements
Ease of Engagement with a Dedicated Pre-Built Website
Sales Tracking System
Easy Duplicatable System
Toll Free Support and Order Taking
Promotional Materials
Automated Newsletter System
Weekly Training Conference Calls
Genewize Life Sciences is setting the standard for the rest of the Health and Wellness industry.
With cutting edge training and resources that Genewize has to offer, everyone will be marketing their own Genewize Life Sciences business within Minutes of Signing on.
Genewize Life Sciences has produced more 6 figure earners in this Industry.
Genewize Life Sciences is only looking for the best of the best to partnerwith for this once in a lifetime opportunity. So partner with the masters and be ready to a residual income that many only dream about.
For crucial information about this Incredible Opportunity with Genewize Life Sciences visit:
http://www.GeneWize-Life-Sciences.com.
Or call (407)620-3888, ask for Bruno Max, Principal
GeneWize Life Sciences
###