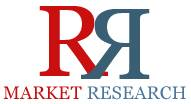 The U.S. and China are the largest consumers of geogrids market in their respective regions and are expected to compete with each other to dominate the market by 2020.
(PRWEB) July 22, 2015
The global market size for geogrid materials in terms of value is projected to surpass $1.5 Billion by 2020, at a CAGR of around 13.0% from 2015 to 2020. Geogrid a planar, polymeric structure consisting of a regular open network of integrally connected tensile elements, which may be linked by extrusion, bonding or interlacing, whose openings are larger than the constituents are. Geogrids are used primarily for reinforcement applications such as in road, and railway industry. They are generally used in retaining walls as well as in bases, and sub-soils under any structure or roads for strengthening purposes. If compared with soil, geogrids have a higher tension bearing property which allows them to transfer load to a large area of soil. Geogrids are designed to solve some toughest construction challenges, stabilization of soft soils, reinforcement of steepened slopes increasing right of way without taking more land, and walls to construct temporary structures to facilitate the construction process. Browse 68 market data tables & 49 figures spread through 130 pages and in-depth TOC on "Geogrids Market by Application (Road Industry, Railroad Stabilization, Soil Reinforcement, and Others) , by Region (Asia-Pacific, North America, Europe, Rest of the World) - Global Trends and Forecasts to 2020" research report at http://www.rnrmarketresearch.com/geogrids-market-by-application-road-industry-railroad-stabilization-soil-reinforcement-and-others-by-region-asia-pacific-north-america-europe-rest-of-the-world-global-trends-and-forecasts-to-2020-market-report.html .
Asia-Pacific region dominated the global geogrids market size in terms of value in 2014 with around 35% share in the global market. Asia-Pacific is projected to have the highest market size in terms of value as well as volume by 2020, followed by the North America region. Asia-Pacific is also projected to be the fastest growing market, at a CAGR of around 17.0% from 2015 to 2020, owing to rise in consumption in the region, where end-user markets of geogrids is growing steadily, especially in road and rail infrastructural developments.
Key companies profiled in geogrids market report are Royal Tencate NV, ACE Geo synthetics, Anping Bofan Metal Wire Mesh Products Co. Ltd, Officine Maccaferri Spa, Shandong Dageng Group Co. Ltd, Strata Systems, Synteen, Taian Modern Plastic Co. Ltd, TENAX Corporation, Tensar International Corporation, US Fabrics, GSE Environmental, Koninklijke Ten Cate nv, NAUE GmbH & Co. KG, HUESKER Synthetic GmbH, Colbond Inc, and Fritz Landolt AG. Order a copy of 'Geogrids Market' report at http://www.rnrmarketresearch.com/contacts/purchase?rname=394045 .
Key Topics Covered in Geogrids Market:

Market Size Estimation
Market Share Estimation
Market Insights
Market Dynamics
Value Chain Analysis
Porter's Five Forces Analysis
Regional & Country Level Analysis
Market Share Analysis
Competitive Situation and Trends
Expansions & Investments
New Product Launch
Agreements & Partnerships
Acquisitions
Major Companies Profile
This is a premium research report priced at US$ 4650 for single user PDF license. Inquire for Discount on 'Geogrids Market' research report at http://www.rnrmarketresearch.com/contacts/discount?rname=394045 .
Related Market Reports:
"Roofing Chemicals Market by type (Acrylic Resin, Asphalt, Elastomer, Epoxy Resin and Styrene), by Application (Membrane, Elastomeric, Bituminous, Metal and Plastic Roofing Materials) and by Region - Global trends and forecast to 2020" is a June 2015 publication of 164 pages and it says roofing chemicals market is projected to reach $99,067.65 Million by 2020 at a CAGR of 7.11% between 2015 and 2020. Companies profiled in this research report are AKZO Nobel, BASF S.E., DOW Chemical Company, 3M Company, Owens Corning, Johns Manville, GAF Materials, HB Fuller Company, Kraton Performance Polymers Inc, and Saint-Gobain S.A. Browse more information @ http://www.rnrmarketresearch.com/roofing-chemicals-market-by-type-acrylic-resin-asphalt-elastomer-epoxy-resin-and-styrene-by-application-membrane-elastomeric-bituminous-metal-and-plastic-roofing-materials-and-by-region-global-trends-and-forecast-to-2020-market-report.html .
"Construction Adhesive Market by Type (Acrylic, Polyurethane, Polyvinyl Acetate, Epoxy, & Others), by Technology (Waterborne, Solvent Borne, Reactive, & Others), by Application (Onsite, Offsite, Civil) - Global Forecast to 2020" is a June 2015 publication of 169 pages and it says global market value of construction adhesive was estimated to be about $10.56 billion in 2020 and is projected to grow at a CAGR 5.13% between 2015 and 2020. Companies profiled in this research report are Henkel, H.B.Fuller, Sika AG, Bostik, 3M Company, The Dow Chemical Company, Dap Products, Franklin International, Illinois Tool Works Incorporation, and Avery Dennison Corporation. Browse more information @ http://www.rnrmarketresearch.com/construction-adhesive-market-by-type-silicone-epoxy-polyurethane-by-technology-waterborne-solvent-borne-thermoset-resin-and-by-application-on-site-offsite-civil-global-forecasts-to-201-market-report.html .
Explore more 'Chemicals Market' research reports at http://www.rnrmarketresearch.com/reports/materials-chemicals/chemicals .
About Us:
RnRMarketResearch.com is your single source for all market research needs. Our database includes 500,000+ market research reports from over 100+ leading global publishers & in-depth market research studies of over 5000 micro markets. With comprehensive information about the publishers and the industries for which they publish market research reports, we help you in your purchase decision by mapping your information needs with our huge collection of reports.