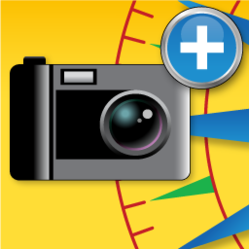 Simply put, GeoJot+ makes collecting, mapping, and reporting geo-tagged photo-intelligence quick and easy.
Carlsbad, CA (PRWEB) April 17, 2013
GeoJot+ is a new subscription-based enterprise application that streamlines photo-based data collection, mapping, and reporting. As an end-to-end solution, the system is comprised of three seamlessly integrated modules, GeoJot+ Core (desktop module), GeoJot+ Mobile App (mobile device module), and GeoJot+ Administrator (cloud database module).
"Simply put, GeoJot makes collecting, mapping, and reporting geo-tagged photo-intelligence quick and easy," Said Jim Kidd, Vice President at Geo Tactical Solutions. "We have been eager to offer a solution like this to our customers for quite some time and are very excited at the opportunity to partner with GeoSpatial Experts to finally make it happen with GeoJot+."
GeoJot+ Mobile App:
The GeoJot+ Mobile App turns smart phones and tablet devices into powerful photographic data collection tools. The App is free to download and works on both Apple and Android operating systems. Once installed, users can capture geo-tagged photos along with descriptive memos (i.e. attributes) for each photo. Memos can include attribute information such as photographer's name, project/mission ID, environmental conditions, object measurements, and so on.
Digital photos and associated data collected with the mobile App in the field are automatically synced with the GeoJot+ database in the cloud, providing data administrators back in the office with instant access to near real time data. On the other hand, data administrators can also distribute data collection forms straight to mobile App devices in support of teams collecting data out in the field.
GeoJot+ Core:
GeoJot+ Core, which runs on desktop and laptop computers, works seamlessly with the mobile App and is used for processing, mapping, editing, reporting, and exporting photographic data collected in the field. Powerful features include an image attribute editor, photo mapping engine, and wizard-driven report creation.
GeoJot+ Core virtually automates the entire reporting process via custom report templates and automated data entry. "When it's time to generate a report, a few clicks of the mouse is all it takes," noted Mr. Kidd.
Supported file output formats currently include Word, PDF, and dynamic HTML web pages. GeoJot+ Core can also output data for use in popular GIS programs such as ArcGIS and Google Earth by creating shapefiles, geodatabase files, KML, and KMZ files.
GeoJot+ Administrator Dashboard:
The Administrator Dashboard is the control center for any GeoJot+ enterprise installation. It enables tracking of app usage, as well as the ability to add, revoke, and transfer app licenses between Apple and Android devices along with features for managing GeoJot+ Core licenses.
Learn more about GeoJot »
About Geo Tactical Solutions
Geo Tactical Solutions, Inc. is a Service-Disabled Veteran-Owned Small Business (SDVOSB) that provides advanced GPS cameras, GPS modules, photo mapping software and training to government and commercial customers worldwide. Learn more at http://www.geotacticalsolutions.com/