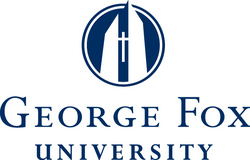 The societal demand for civil engineers continues to grow in step with increases in the world's population and standard of living
Newberg, Ore. (Vocus) July 7, 2009
George Fox University's engineering major will introduce a new concentration to its curriculum - civil engineering - beginning in the fall of 2009.
With the addition, George Fox will be the first West Coast institution in the Council for Christian Colleges & Universities (CCCU) to offer a civil engineering program. The university is one of only 13 CCCU schools nationwide that offers a four-year engineering program with accreditation from the Accreditation Board for Engineering and Technology. The CCCU has 105 members in North America and 71 affiliate institutions in 24 countries.
Civil engineering is a people-serving profession in that it involves working with public facilities and infrastructure. From highways and bridges, to buildings, water supply and wastewater treatment plants, civil engineers plan, design and construct solutions that address the basic needs of everyday human existence.
The university's engineering program also offers concentrations in computer, mechanical and electrical engineering. Graduates are conferred a bachelor of science degree in engineering.
"Adding a program like civil engineering is central to our university's mission, which calls for 'responsible participation in our world's concerns,'" said Bob Harder, engineering department chair. "It's also in direct alignment with our departmental objectives - to prepare engineers who are technically competent, broadly educated, and understand responsible service from a Christian worldview."
The new concentration will provide more opportunities for the department to pursue engineering service projects that address the fundamental needs of people in developing countries - clean water, sanitation, energy and infrastructure.
The addition of civil engineering also addresses anticipated national economic demands. According to the U.S. Department of Labor's Bureau of Labor Statistics, civil engineering is projected to experience an 18-percent employment growth during the decade of 2006-2016.
"The societal demand for civil engineers continues to grow in step with increases in the world's population and standard of living," Harder said. "The demand for additional clean water supplies, improved transportation, infrastructure, new construction - and the heightened global awareness for sustainable energy supplies and environmental stewardship - all point to the increasing need for civil engineers."
The university currently employs two professors, Mike Magill and Neal Ninteman, who have advanced degrees and industrial experience in civil engineering and construction management, respectively. One more full-time civil engineering faculty member with an emphasis in water resources and environmental engineering will be added to the department to accommodate the addition of the concentration.
For more information on George Fox's engineering program, visit engineering.georgefox.edu.
George Fox University is the only Christian university in the Pacific Northwest classified by U.S. News & World Report as a national university, and Forbes.com ranks George Fox highest among the top Christian colleges on the West Coast. More than 3,200 students attend classes on the university's campus in Newberg, Ore., and at teaching centers in Portland, Salem, and Redmond Ore., and Boise, Idaho. George Fox offers bachelor's degrees in more than 40 majors, degree-completion programs for working adults, five seminary degrees, and 12 master's and doctoral degrees.
# # #