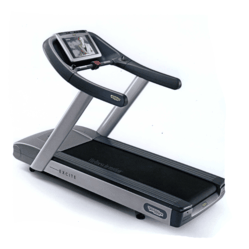 I used to pay £60 a month for gym membership plus what I was spending on petrol to get there and back 4 times a week. There are so many ways of keeping fit without paying a small fortune
(PRWEB UK) 7 December 2012
Gymkit UK prepares for an increase in demand for commercial gym equipment to be used in homes as people can no longer afford costly gym memberships.
The average household is set to be over £1000 worse off by 2015 with the middle-class population being worst hit. Whilst the average cost of gym membership priced at £41.95 per month, many people are turning to alternative exercise routines.
Pamela Game, Sales Manager from gym equipment supplier Gymkit UK has said "I used to pay £60 a month for gym membership plus what I was spending on petrol to get there and back 4 times a week. There are so many ways of keeping fit without paying a small fortune". Nowadays, during the summer months the streets are lined with joggers as more and more people can't afford to keep up gym membership payments. The question is; do peoples' healthy lifestyles suffer in the winter months? "Buying exercise equipment may seem expensive in the first instance but in the long run, having a gym in the home could save you hundreds of pounds", said Managing Director Howard Braband. "My advice would be to buy the type of commercial gym equipment that Gymkit UK offers. Because it has been designed to easily withstand 4-5 hours' worth of use a day it will last for years".
Gymkit UK have been supplying refurbished gym equipment since 2001 and have found that business has excelled throughout the economic downturn. The company purchases new and used gym equipment from businesses and individuals and refurbishes for resale. As one of Europe's leading suppliers of pre-owned gym equipment the warehouse holds over five and a half thousand Treadmills, Bikes, Steppers, Rowers and Cross Trainers and have items coming in on a daily basis. The refurbishment process involves a 21 point check, full service and commercial clean and all refurbished gym equipment comes with a 3 month warranty period. One of the best assets that Gymkit UK has is their helpful and knowledgeable staff. Many of them have previously worked in leisure clubs or have been fitness/dance instructors. This means that they can provide well-informed advice to those who want to purchase gym equipment for the home and tailor the equipment to their specific needs.
If you are an individual or business looking to buy or sell commercial gym equipment then Gymkit UK can source the equipment to suit any requirements. Freephone now on: 0808 2314 876 to speak to a member of staff, or click here to visit our website.