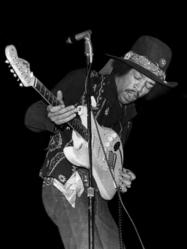 George Shuba is the Grandfather of Rock and Roll Photography in Cleveland.
Newport Beach, CA (PRWEB) January 16, 2012
Cleveland has long been known as 'The Birthplace of Rock and Roll' and the proving ground for the many hopefuls that wished to follow that path. It was there that deejay Alan Freed bestowed the name 'rock and roll' on a new musical hybrid, and it was at the old Cleveland Arena that hosted the Moondog Coronation Ball, now widely regarded as the first-ever rock and roll concert. And it was Cleveland that the King of Rock and Roll, Elvis Presley, played his first show in the North, and Cleveland also played host to many great bands of the British Invasion: the Beatles, the Rolling Stones, the Who and the Kinks.
Fortunately, George Shuba was around to document this now historic period. He was the right man in the right place, a talented photographer who was there at Public Auditorium when the Cleveland police stopped a Beatles show in mid-performance. He was at the 'Upbeat' show when Simon and Garfunkel were the special guests. He followed Jimi Hendrix to a radio-station interview. He captured Keith Moon of the Who throwing his drumsticks out into the crowd and Jim Morrison of the Doors overdosing onstage. The Rolling Stones, Aretha Franklin, James Brown, Sly and the Family Stone, B.B. King, Stevie Wonder, even Southside Johnny and The Asbury Jukes, they are all in this exclusive collection of limited edition prints.
George Shuba's photographs tell the story of a time when rock and roll was still in its formative stages, a more innocent time. This limited edition print collection featuring over 135 images captures the magic of that period; they bring back dozens of memories and open up a window to an important part of rock and roll history. Please take a few minutes to view the George Shuba Collection. For detailed information on M&R's product features please visit the 'Detailed Features and Information' web page. George Shuba has 48 photographs in the permanent collection of the world famous Rock and Roll Hall of Fame and Museum in Cleveland, Ohio.
About M&R Entertainment Merchandising Inc.
M&R Entertainment Merchandising Inc. is a premier entertainment brand marketing company formed in 2004. The company focuses on high-end entertainment art, and collaborations with individuals and major organizations. M&R is a fully integrated company, controlling production, distribution and retail.
No collecting field is richer or more varied than photography and major institutions and private individuals are forming exceptional collections of these iconic images. M&R is dedicated to finding the most rare and iconic images from throughout the world. Classic art that will help you create your very own iconic collection for both pleasure and investment purposes.
###