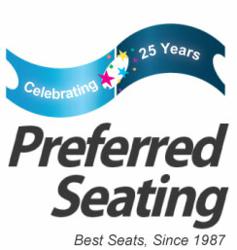 "This is going to be a very special, emotional tour for me," the country superstar said. "Everywhere we're going holds fond memories and I'm looking forward to paying my respects."
Sacramento, CA (PRWEB) October 10, 2012
George Strait has been selling out concerts for decades and at one time fans lined up for days just to get a shot at seats in the front rows. During the 80's George Strait would sell up to 3 or more concerts at major tour stops and though he has limited his concert appearances to just single nights now, he's still a legend in country music and fans will be coming out in droves for his final performances. Preferred Seating has been providing some of the best seats for George Strait since 1987 and returning customers have been calling since the tour was announced September 26th.
Fans going to the George Strait concerts can expect to be there a long show filled with hits spanning George Strait's career. As George said, "This is going to be a very special, emotional tour for me," the country superstar said. "Everywhere we're going holds fond memories and I'm looking forward to paying my respects."
There are just 21 tour dates scheduled right now but the George Strait tour will hit his most popular concert stops from his past tours including Sacramento, Knoxville, Greensboro and Albuquerque. The stage for the final tour will once again be "in the round" with the stage set in the center for a more intimate view for more fans. The stage will most likely rotate and give even give fans in the upper deck a good view and sound quality.
Tickets for George Strait go on sale to fan club members this week though restrictions do apply and to the general public this Friday, October 12th. A very limited number of George Strait VIP packages will be available through the official ticket seller for $999 but include a front row seat and a guitar signed by George Strait. Preferred Seating Tickets will have a wide selection of George Strait concert tickets on hand for all of the shows on the tour.