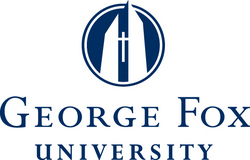 Human Health and Chasing Molecules: Poisonous Products
Newberg, Ore. (Vocus) August 28, 2009
The topic of how the Western world relates to the majority world - a term used to describe countries formerly referred to as "developing" or "Third World" - will be the theme of a lecture and discussion series hosted by George Fox University this fall.
The "The Majority World and the West" sessions will feature speakers from all over the world and are open to the public free of charge.
Recent graduates will share about their experiences overseas. Presenters will discuss everything from what the majority world is to how U.S. tax dollars and church offerings impact it. An expert on the Holocaust and genocide studies will present "Wars and Rumors of Wars: Facing Genocide." Another session will feature a pastor from Burundi, Africa, who directs a service that promotes healing and rehabilitation for traumatized people.
The "Liberal Arts and Critical Issues" course is a required part of the general education program taken by students their senior year. Sessions meet each Monday during the fall semester through Nov. 23, from 4:40 to 5:35 p.m. and a repeat presentation from 7 to 7:55 p.m., in Room 105 of the Hoover Academic Building on the university's Newberg, Ore., campus.
The course is designed to encourage students to integrate their specialized knowledge and general education with Christian faith, in the context of addressing a public issue of current significance, according to program co-director Caitlin Corning, professor of history.
Following is a presentation schedule and a synopsis of each session:

September 7: "Who's Who in the Majority World." Tom Head, professor of economics and chairperson of George Fox's international studies program, discusses what the majority world is. Head is actively involved with a number of NGOs.
September 14: "You Might Say I'm a Dreamer, But I'm Not the Only One." Jason Fileta of Micah Challenge USA, a global Christian campaign that works to unite organizations in an effort to halve global poverty by 2015, will discuss Christians, advocacy and the UN Millennium Goals.
September 21: "There and Back Again: Stories from Recent Grads." A panel of former George Fox students who served overseas share their perspectives on the challenges of living and working overseas.
September 28: "Beyond 'Three Cups of Tea'." An update about the activities of the Central Asia Institute and the situation in Afghanistan and Pakistan, particularly with regard to education in politically unstable areas.
October 5: "Impacting the Lives of Women." Taghrid Khuri, a consultant and trainer who has worked extensively in the Middle East and taught in Jordan and the U.S., will discuss efforts to change the lives of women in the majority world.
October 12: "Winning Friends and Influencing People." George Fox alumnus Ben Spotts of the IDEAS organization will speak about how U.S. tax dollars and church offerings impact the majority world.
October 19: "Trash Talk." Elizabeth Grossman, a journalist and the author of "Human Health and Chasing Molecules: Poisonous Products," will speak about connections between western habits and majority-world health.
October 26: "For God So Loved the World … Christians of the Majority World." David Niyonzima, a pastor from Burundi and director of a healing and rehabilitation program for traumatized individuals, will share the perspective of someone from the world church.
November 2: "Wars and Rumors of Wars: Facing Genocide." James Waller, a widely recognized scholar in the field of Holocaust and genocide studies, will speak.
November 9: "International Voices: Views of the West." George Fox international students who have come from the majority world share their perspectives and answer audience questions.
November 23 (12:30 to 4 p.m.): "LACI Research Exhibit." Senior class members share what they would recommend to their communities after researching a topic related to the majority world and the West.
George Fox University is ranked by Forbes as one of the top 100 colleges in the country and highest among Christian colleges. George Fox is the only Christian university in the Pacific Northwest classified by U.S. News & World Report as a national university. More than 3,300 students attend classes on the university's campus in Newberg, Ore., and at teaching centers in Portland, Salem, and Redmond Ore., and Boise, Idaho. George Fox offers bachelor's degrees in more than 40 majors, degree-completion programs for working adults, five seminary degrees, and 12 master's and doctoral degrees.
###