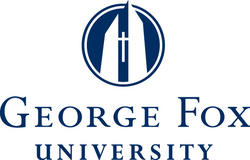 Newberg, OR (Vocus) August 7, 2009
The application deadline for the university's Master of Arts in Teaching in Your Community format - a part-time, 16-month program available at the university's Boise Center - is Thursday, Oct. 1.
Students interested in enrolling are welcome to contact Sandi Gregory at the center at 208-375-3900 to set up an individual appointment. The center is located at 1810 S. Eagle Road in Meridian.
George Fox's Master of Arts in Teaching program in Boise offers initial certification at two levels of authorization - elementary and secondary. MAT candidates earn two authorizations at adjacent levels and choose between secondary/middle school.
Candidates entering the MAT program are expected to have developed breadth and depth of content knowledge by completing an appropriate bachelor's degree, providing the foundation for professional education courses and field experiences in schools.
For those who wish to specialize, George Fox offers an MAT Plus ESOL degree that combines the core MAT initial license degree with 11 semester credits of instruction in English for Speakers for Other Languages (ESOL), leading to the ESOL Specialist endorsement. Also offered is the MAT Plus Reading Specialist degree, which combines the core MAT degree with 11 semester credits of instruction in reading, leading to the Reading Specialist endorsement.
The program also includes a study-abroad opportunity for students in all formats. For 2010, this option will take candidates to Quito, Ecuador for a three-week trip May 2-23. Participants will live with a host family, visit schools in the morning and take Spanish classes in the afternoon. The experience is designed to help pre-service teachers be better equipped at interpreting and understanding the community and cultures represented in the school.
The trip also will help candidates develop empathy toward culturally and linguistically diverse students in the United States.
For more information, visit the university's Master of Arts in Teaching site at mat.georgefox.edu.
George Fox University is the only Christian university in the Pacific Northwest classified by U.S. News & World Report as a national university, and Forbes.com ranks George Fox highest among the top Christian colleges on the West Coast. More than 3,200 students attend classes on the university's campus in Newberg, Ore., and at teaching centers in Portland, Salem, and Redmond Ore., and Boise, Idaho. George Fox offers bachelor's degrees in more than 40 majors, degree-completion programs for working adults, five seminary degrees, and 12 master's and doctoral degrees.
Contact:
Sandi Gregory
Admissions, Master of Arts in Teaching
208-375-3900
# # #