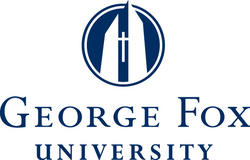 Fundamentally, though, our major will help students become stronger writers, passionate investigators, critical consumers of media, and willing seekers for the truth
Newberg, Ore. (Vocus) August 17, 2009
George Fox University will expand its undergraduate academic offerings this fall with the addition of a bachelor of arts degree in journalism.
The major will address the seismic changes in journalism and prepare students to be strong journalists in new and emerging media, according to Melanie Mock, chair of the Writing and Literature Department. "Fundamentally, though, our major will help students become stronger writers, passionate investigators, critical consumers of media, and willing seekers for the truth," she said.
Mock, awarded the university's Faculty Achievement Award for Undergraduate Teaching for 2008-09, will oversee a curriculum that will include courses in broadcast and print journalism, design, web-based media, and editing. The four-year, 39-credit-hour degree will prepare students to pursue careers in newspaper and magazine publication, broadcast journalism, and editing, among other potential careers.
"Over the past few years, we have had many potential students inquire about a journalism degree," Mock said. "With the addition of a journalism degree, we'll be attracting students who are interested in writing and broadcast, and who would like to influence the direction journalism takes in this time of media transition."
Mock added that "while our major will explore this transition to more Web-based types of journalism, our classes will be built upon the foundation of good journalistic principles: solid writing, thorough investigative reporting, accuracy, and high ethical standards. These principles are needed in any time of media, from tradition print newspapers to blogs."
George Fox University now offers 42 undergraduate majors.
George Fox University is ranked by Forbes as one the top 100 colleges in the country and highest among Christian colleges. George Fox is the only Christian university in the Pacific Northwest classified by U.S. News & World Report as a national university. More than 3,300 students attend classes on the university's campus in Newberg, Ore., and at teaching centers in Portland, Salem, and Redmond Ore., and Boise, Idaho. George Fox offers bachelor's degrees in more than 40 majors, degree-completion programs for working adults, five seminary degrees, and 12 master's and doctoral degrees.
Contacts:
Melanie Mock
Writing Literature Department
503-554-2605
Rob Felton
Director of Public Information
503-554-2129
###