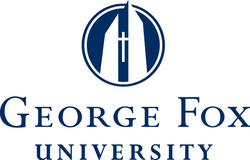 Newberg, OR (Vocus) August 22, 2009
George Fox University's Act Six minority scholarship program is seeking qualified candidates to apply for one of about 10 full-ride scholarships to be offered for the 2010-11 academic year. The application deadline is Wednesday, Oct. 21.
The Act Six leadership and scholarship program equips emerging urban student leaders to serve and lead on the George Fox campus and to return to their neighborhoods as agents of change after college. Since the fall of 2007, George Fox has annually offered full-ride scholarships to a multicultural group of about 10 students from high schools in the Portland metro area. Currently the program at George Fox has a retention rate of 96.4 percent.
The selection process values students' communication skills, critical thinking, teamwork, and academic potential. Applicants must be high school seniors or have graduated within the previous two years.
While ethnicity and family income are factored in the selection of this intentionally diverse group, there are no income restrictions, and students from all ethnic backgrounds are encouraged to apply.
To apply, visit portland.actsix.org or call the Portland Leadership Foundation at 503-209-3485.
The annual financial benefit students receive is valued at approximately $33,670. This includes the cost of tuition ($24,870), room and board ($8,000), and books ($800 estimate). Some students will bring in outside scholarships, with George Fox making up the difference.
The initial application will include the university's admissions application, essays, recommendation letters, and family financial information. About 20 semifinalists will be invited with a parent or guardian to the campus in early December. Candidates will participate in an evaluation process that includes an interview, an essay, seminar discussions, and group problem-solving activities. Transportation, housing and meals are provided.
A committee will select approximately 10 final candidates. Students accepted must agree to attend George Fox and participate in the weekly, seven-month preparation program throughout the remainder of the year.
The Portland Leadership Foundation, the Act Six affiliate, provides the initial training, helping students sharpen academic and leadership skills, develop friendships, discuss challenging issues, and develop a sense of mission.
George Fox University is the only Christian university in the Pacific Northwest classified by U.S. News & World Report as a national university, and Forbes.com ranks George Fox highest among the top Christian colleges on the West Coast. More than 3,200 students attend classes on the university's campus in Newberg, Ore., and at teaching centers in Portland, Salem, and Redmond Ore., and Boise, Idaho. George Fox offers bachelor's degrees in more than 40 majors, degree-completion programs for working adults, five seminary degrees, and 12 master's and doctoral degrees.
###