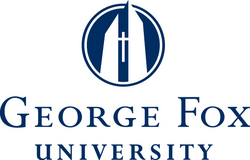 Newberg, OR (Vocus) September 30, 2009
George Fox University, ranked among the top 60 colleges in the nation by Forbes in August, was rated second among Christian universities in Washington Monthly magazine's annual college rankings.
George Fox, included in the "National Universities" category, was ranked 120 overall and second among Council for Christian Colleges & Universities members in the magazine's annual rankings, published in the September/October issue.
In contrast to rankings that focus on what colleges can do for students, Washington Monthly's assessment focused on which colleges are best serving the country based on three criteria - by improving social mobility, producing research and promoting public service.
Among the factors considered were the difference between predicted and actual graduation rate, total research spending, the number of bachelor's recipients who go on to earn Ph.D.s, Peace Corps rank, and the percentage of federal work-study funds spent on community service.
George Fox ranked No. 34 in the nation in predicted/actual graduation rate and was rated No. 83 overall in the bachelor's-to-Ph.D. category. More than 250 schools were evaluated in the "National Universities" category, with the University of California-Berkeley earning the top overall ranking.
Other notable schools rated in the category included Stanford (No. 4), Harvard University (No. 11), Cornell University (No. 17), Yale University (No. 23) and Princeton University (No. 28).
To view the complete "National Universities" category, visit the Washington Monthly web site.
The ranking comes after George Fox was listed as the highest ranked Christian college in the United States in Forbes' August 2009 ranking of "America's Best Colleges." George Fox ranked No. 58 overall on that list. The U.S. Military Academy, Princeton and Cal Tech took the top three spots, respectively.
In addition to its Forbes' ranking, George Fox is the only Christian university in the Pacific Northwest classified by U.S. News & World Report as a national university. More than 3,300 students attend classes on the university's campus in Newberg, Ore., and at teaching centers in Portland, Salem, and Redmond Ore., and Boise, Idaho. George Fox offers bachelor's degrees in more than 40 majors, degree-completion programs for working adults, five seminary degrees, and 12 master's and doctoral degrees.
###