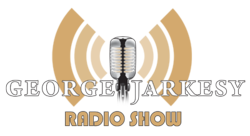 Houston, TX (PRWEB) February 07, 2012
Allen West, the US Congressman from Florida's 22nd district and a retired Lieutenant Colonel in the United States Army, appeared on The George Jarkesy Show to discuss the January unemployment figures and the upcoming Presidential and Congressional elections. In typical form, Congressman West pulled no punches in an insightful interview, where he contrasted the "two very divergent and contrasting visions for America."
Congressman West has been in the news recently for questioning the accuracy of the January jobs report, released by the Bureau of Labor Statistics. He rhetorically asked, "How can you have a 2 percent swing in the black community, but only a .2 percent swing nationally?" He added, "We've just gotta start telling the truth to the American people."
He was even more passionate on the topic of the upcoming elections. He contrasts the two visions offered, between "the American dream of this constitutional republic, which is about individual sovereignty, economic freedom, and the equality of opportunity," and "an ideology of collectivism, of statism, of the equality of achievement which leads to economic dependency." When asked about the President's State of the Union address, West said, "he did not talk about a single major policy, a single piece of legislation that has been passed and signed into law, because most of those policies have failed."
For more information on Congressman West and the George Jarkesy Show, please visit the show's website at http://www.georgejarkesy.com, or follow George on Twitter at @jarkesy. The George Jarkesy Show airs on The Wall Street Business Network from 4-5 PM EST, Monday through Friday, and can be heard live and archived on their website.
About George Jarkesy and Jarkesy & Company
A money manager and successful professional investor, respected financial and corporate advisor, George is currently focused on managing his and his partners many investments. He is a frequent market commentator and guest on FOX Business News, FOX & Friends and CNBC. He is also the host of the nationally syndicated "George Jarkesy" radio show, which will launch on January 6, 2012. George started his career in the financial services industry with a New York Stock Exchange member. George also serves on the Finance Committee of the Republican National Committee and is an active member of the National Investment Banking Association, The Jarkesy Foundation and Chairman of The National Eagles and Angels Association. Jarkesy & Company is the home office of Mr. Jarkesy and works with media related to investing and political issues.
###