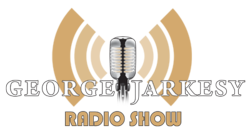 Houston, TX (PRWEB) November 01, 2012
The nationally syndicated radio show, The George Jarkesy Show, has teamed up with the US Gold Bureau to create a deal which will allow the public to make 30% on their money right before the election. Since investing in precious metals has become increasingly more popular, the US Gold Bureau has created a deal on a Silver American Eagle Coin to show how easy it is to invest.
The investor will get one Silver American Eagle coin which is the official 1oz silver bullion coin from the U.S. Mint, for only $25 dollars – this includes free shipping. All orders must be done over the phone, and the offer is for first time customers only/ one per household while supplies last.
Placing an order can be done by calling the specialists at the US Gold Bureau at (800) 752-2254. Offer expires Friday, November 2, 2012.
About The George Jarkesy Show
The George Jarkesy Show is a nationally syndicated radio show focusing on business, finance, and politics, which airs from 4 PM to 6 PM EST, Monday through Friday. The show can be heard live at http://www.georgejarkesy.com. Listen to past shows at http://www.georgejarkesy.com or Apple iTunes