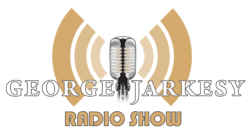 Houston, TX (PRWEB) January 13, 2012
George Jarkesy announces his newest venture - Radio Show Host. Along with being the Chairman of The National Eagles and Angels Association, a noted money and hedge fund manager, and investor, the serial entrepreneur took on the world of radio on January 9th, 2012. Airing on the Wall Street Business Network, the show runs on both AM and FM stations (check http://www.georgejarkesy.com for stations airing the show near you) and streams live online from 4 – 5 PM EST, five days a week, Monday through Friday.
Jarkesy draws upon his vast experience as an entrepreneur, investor, and pro-American businessman to provide an insightful and candid overview of the economy, markets, and politics, which affects all Americans and their money. "This is not just another talk show," he states. "I'm excited to bring out the real issues that America is grappling with and come up with real ideas and serious solutions. There will be no mere scratching the surface on The George Jarkesy Show – we will always go in depth and dissect the issues. We will strive to seek the truth in stating our problems, and propose real solutions."
With an insightful guest lineup for the start of 2012, Jarkesy says, "I am very excited to launch this show. We will inform and educate our listeners in hopes they will break away from the herd and their reliance on 'the way it's always been'. I hope to simplify complex economic and sociopolitical issues, empowering people with information and reigniting their passion for investing and building businesses in America." The first week of the show featured these guests:

Edward Cox, Chairman of the Republican Party of New York State
Dan Steffens, President of Energy Prospectus Group
Roger Campos, President and CEO of the Minority Business Roundtable
The Honorable Kevin Brady, Republican Congressman from Texas' 8th Congressional District
The show revolves around economic issues, politics, history, current events, and government. Two segments have been planned - the first being a segment called The Entrepreneurial Warrior' and the second being 'The Regulation Buster'.
The Entrepreneurial Warrior' segment will feature an Entrepreneurial Warrior of the Week dedicated to the military men and women who serve America. Jarkesy will use this segment to highlight a veteran who has built a successful small business and helped create American jobs. Veterans are invited to write and call in to the show, and one will be picked each week to be featured on The George Jarkesy Show.
The second featured segment is known as the 'Regulation Buster'. Mr. Jarkesy states, "as a serial entrepreneur, I have seen firsthand the negative effects of excessive regulation on American industry. Government regulation continues to expand recklessly and I plan to pinpoint this on the show. I ask listeners to call in or write into the http://www.georgejarkesy.com website and give an example of how excessive regulation has affected them. The most absurd examples will be featured on the show."
Jarkesy, a supporter of growing American small business, also plans to feature The National Eagles and Angels Association (http://www.eagleandangel.com). "The National Eagles and Angels Association is a group that brings together investors, small business owners, and entrepreneurs in person and on the internet with one goal in mind: to increase the prosperity of our members. Likewise, we believe there is true value in bringing together our members in locales across the country to bring entrepreneurs, small businesses owners, and investors to one place where they can meet and develop the types of relationships that help grow everyone's bottom line."
For more information on how to be an Entrepreneurial Warrior of the Week, Regulation Buster, or Member of the National Eagles and Angels Association, visit http://www.georgejarkesy.com. This site just launched in 2012 and summarizes all of George Jarkesy's endeavors, including the new 'The George Jarkesy Show'.
###