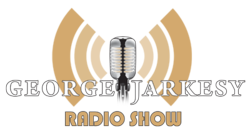 Houston, TX (PRWEB) January 18, 2012
On January 9, 2012, The George Jarkesy Radio Show, hosted by National Eagles and Angels Association Chairman George Jarkesy, launched on the Wall Street Business Network. The nationally syndicated show airs on AM/FM radio from 4-5 PM EST, and features Jarkesy's commentary on issues in the worlds of business and politics. Along with co-host Dwayne Deslatte, the show aims to educate and enrich listeners, empowering them with the knowledge they need to make savvy economic decisions.
The first week featured an exciting line up of guests from both politics and private sectors. The week began with New York State GOP Chairman Edward Cox, who discussed the gains the Republican Party has made in a traditionally Democratic state. Wednesday featured Dan Steffens, President of the Energy Prospectus Group, and included a strong discussion of the United States' energy policy. Roger Campos, CEO of the Minority Business Roundtable, appeared on Thursday to talk about small business and regulations. The week closed with an appearance from US Representative Kevin Brady (R-TX), who discussed his Maximizing America's Prosperity Act.
Planned guests for the second week include Utah State Senator David Hinkins, who will discuss Utah's efforts to reform their state employee pensions, and Dr. Robert Gellately, professor at Florida State University and author of Lenin, Stalin, and Hitler: The Age of Social Catastrophe.
The show airs in five markets: Houston, Atlanta, Orlando, Providence (Boston), and Sacramento, and will expand throughout 2012. The show also streams online live at http://www.georgejarkesy.com. Visit the website for guest lineups, George's biography, and more information on the show.
###