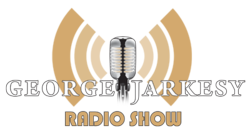 Houston, TX (PRWEB) January 24, 2012
Warren Mosler, father of the Modern Monetary Theory (MMT) economic school, appeared on the George Jarkesy Radio Show last week. The show airs on the Wall Street Business Network AM/FM, and also streams live on http://www.georgejarkesy.com. The archive of the show is available on the website.
Mr. Mosler, author of The 7 Deadly Frauds of Economic Policy, discussed the main principles of Modern Monetary Theory (MMT), whose models apply to countries operating on fiat currencies. In a lively and insightful discussion, Jarkesy and Mosler talked about the looming U.S. debt and quantitative easing, and how both relate to MMT theories.
Regarding the debt limit, Mosler states that "There is no such thing as the Federal Reserve running out of money," before proceeding into an explanation on how the Federal Reserve creates money via computerized transactions. Citing an appearance by Federal Reserve Chairman Ben Bernanke on 60 Minutes, he shows that the US Government already buys into this logic based on their open market actions, such as making more reserves available to banks.
For more information on Warren Mosler and the George Jarkesy Show, please visit the show's website at http://www.georgejarkesy.com, or follow George on Twitter at @jarkesy. The George Jarkesy Show airs from 4-5 PM EST, Monday through Friday, and can be heard live on their website.
###