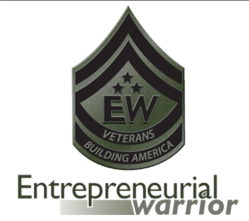 Houston, TX (PRWEB) January 26, 2012
The George Jarkesy Show's Entrepreneurial Warrior of the Week' is a segment dedicated to the military men and women who serve America. Jarkesy uses the segment to highlight a veteran who has built a successful small business and helped to create American jobs. Veterans are invited to write and call into the show, and one is picked every week to be featured on the show.
The week of January 23rd features former Army Captain from Washington DC, Blake Hall, Co-Founder and CEO of TroopSwap.com. TroopSwap features military discounts from premium local and national businesses who are looking for a way to support the military community. In addition, 10% of all TroopSwap profits go to the Wounded Warrior Project. If you are a service member, veteran, or the spouse of a service member or veteran, then you can visit the site and join at http://www.troopswap.com.
Hall states that "the driving idea behind TroopSwap is that we are a channel for great brands to provide online military discounts to a very deserving community. We are the first platform to actually verify military affiliation and that gives the brands we partner with a certain level of comfort that the discounts they are providing are only accessible to members of the military community."
TroopSwap announced the closing of a $2.5 miliion round of equity financing in December of 2011 and gained investors who include McCombs Partners; Blu Ventures, Jay Campion, General Partner at Access Ventures, Roy Terracina, Owner of Sunshine Ventures, Marty Abbott, former Army Officer and CTO of eBay, Larry Cochran, Chief Executive Officer at IAS Claims, and Kelly Perdew, Chief Executive Officer at TargetClose and winner of Season 2 of NBC's The Apprentice. The company has also formed a partnership with LEGO. You can read more about their financing at TroopSwap Financing Press Release.
To find out more about TroopSwap and meet the TroopSwap team please visit: https://troopswap.com/pages/about
Hall entered to be the Entrepreneurial Warrior of The Week by going to http://www.georgejarkesy.com, and clicking on the Entrepreneurial Warrior logo. If you are a veteran and entrepreneur and would like to an 'Entrepreneurial Warrior of the Week,' Jarkesy asks you to follow Mr. Hall's example.
About Jarkesy & Company
George Jarkesy is a money manager and successful professional investor, respected financial and corporate advisor, and radio host of the nationally syndicated 'The George Jarkesy Show'. He is a frequent market commentator and guest onFOX Business News, FOX & Friends, and CNBC . George started his career in the financial services industry with a New York Stock Exchange member. George also serves on the Finance Committee of the Republican National Committee and is an active member of the National Investment Banking Association, The Jarkesy Foundation, and Chairman of The National Eagles and Angels Association. For more information on Jarkesy & Company, please visit: http://www.jarkesy.com.
###