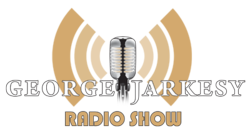 Houston, TX (PRWEB) October 09, 2012
Tieman H. "Skipper" Dippel Jr., author of the new book The Wisdom of Generations appeared yesterday on the nationally syndicated radio show, The George Jarkesy Show, to discuss what he says, "is a critical cleavage point in deciding our future."
"It's not a left verses right question," Dippel told the Jarkesy Show, "It's conscience verses convenience. We, as a culture, need to start asking the right questions—do we want to be focused on feeding our greed or living a life where we care about our future?"
Jarkesy told his audience, "The Wisdom of Generations is an important book that has the power to change the world. This book gets down to the heart of what is truly ailing this country, and possibly the world."
To hear the interview click the link: http://www.georgejarkesy.com/2012/10/ 04/dr-thomas-sowell-economist-and-author-david-rodriguez-fxcm-skipper-dipple- author-join-the-show/
To find out more about The Wisdom of Generations, the Sixth Book in The Language of Conscience Evolution, go to: http://www.thewisdomofgenerations.com.
About George Jarkesy
A money manager and professional investor, financial and corporate advisor. George has founded, invested in, and helped to build companies engaged in a broad range of industry sectors, including financial consulting, media, real estate investing, real estate management, employee leasing, light steel manufacturing, livestock management, technology, natural resources, healthcare and biotechnology. George is currently focused on Managing his and his partners many investments and he is a frequent market commentator and guest on FOX Business Network, FOX & Friends, Neil Cavuto, and CNBC. He is also the host of the nationally syndicated talk radio show, "The George Jarkesy Show". George started his career in the financial services industry with a New York Stock Exchange member. Over the past two decades, individually and through one of his companies, he has been a successful strategic investor in many entrepreneurial growth companies and has originated and/or participated in several hundred investments over the past 20 years, including both debt and equity in private, pre-public, and public companies. George has also served on the Finance Committee of the Republican National Committee, and is currently an active member of the National Investment Banking Association, The Jarkesy Foundation, Chairman of The National Eagles and Angels Association, and hosts the nationally syndicated radio show, The George Jarkesy Show.