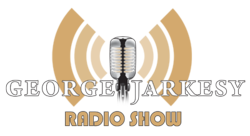 Houston, TX (PRWEB) February 03, 2012
George Jarkesy, noted entrepreneur and host of The George Jarkesy Radio Show, has been making waves in the financial and conservative business talk radio industry. Talkers Magazine has taken notice, featuring Jarkesy in their Industry News.
In the segment, he tells TALKERS he started the show because "I have a passion for America and think everyone deserves a fair shake. Unfortunately a large percentage of people have no idea what is truly going on in Washington or why we have the issues with a struggling economy. A broad understanding of how various events affect economics and finance needs to be considered when investing. I am building a platform so millions of people can stay better informed on social, geo-political, financial, and economic issues in an entertaining format."
TALKERS magazine, the leading trade publication serving the talk radio industry in America, provides news and other updates on talk radio, as well as opinions and commentary on the state of the industry.
George Jarkesy, in addition to hosting the Show, also serves as the Chairman of the National Eagles and Angels Association, member of the RNC Finance Committee, and commentator on Fox, Fox Business, and CNBC. The show is nationally syndicated on Wall Street Business Network and airs from 4 -5 PM EST, Monday through Friday. You can listen to live and past shows and learn more about George and the Show at http://www.georgejarkesy.com.
Jarkesy & Company
George Jarkesy is the host of the nationally syndicated show, The George Jarkesy Show, Chairman of the National Eagles and Angels Association, and CEO of Jarkesy & Company. As a successful money manager and professional investor, respected financial and corporate advisor and a dynamic public speaker, George has founded, invested in, and helped to build companies engaged in a broad range of industry sectors, including financial consulting, media, real estate investing, real estate management, employee leasing, light steel manufacturing, livestock management, high technology, natural resources, healthcare and biotechnology.
###