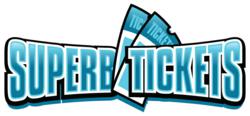 SuperbTicketsOnline.com has premium seating available for all of the star's shows taking place in the final tour.
Milwaukee, WI (PRWEB) January 30, 2013
The "King of Country" is winding up the touring portion of his career with one final road trip. He is traveling across the United States for the purpose of visiting significant locations that are special to him, and he will bid a fond farewell to his favorite cities and numerous fans. The singer will still record new material and perform an occasional concert. SuperbTicketsOnline.com has premium seating available for all of the star's shows taking place in the final tour.
George Strait tickets have been selling out across the map. Even though the popular singer will not be retiring from music, he does intend to put his active touring days behind him after this last road trip. Dedicated fans want the opportunity to see their favorite country performer in person one last time, and concerts are booking very quickly as a result. The entertainer will travel this year and in 2014 on the "Cowboy Rides Away Tour." For 2013, concert dates will continue until June 1 with additional dates planned. Some of the cities that the country legend has yet to visit include Fresno, Las Vegas, Knoxville, Grand Forks, St. Paul, Hartford, New Orleans, North Little Rock, Las Cruces and San Antonio.
Martina McBride will make special appearances with the country performer this year. Country music fans who are in possession of tickets will have the chance to see two popular entertainers in one show. Ms. McBride has sold over 18 million copies of her albums and is the perfect opening act for the tour.
"Cowboy Rides Away" will be a very emotional event for the legendary country singer who turned 60 last year. He has stated that he is looking forward to paying his respects to all of the cities he intends to visit, and it is certain that his loyal followers are looking forward just as much to seeing him perform live one last time. The singer has sold over 68 million copies of his recordings and has 38 albums that are Gold, 33 that are Platinum, and 13 that have gone Multi-Platinum. He is a performer who has become well loved and admired throughout his career. His many fans will want the opportunity to see him on stage in his final tour.
About Us
SuperbTicketsOnline.com has many George Strait tickets. Also available are One Direction tickets and Fleetwood Mac tickets.