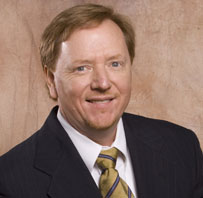 Dog owners can play their role in preventing and controlling rabies by making sure their animals are properly vaccinated and supervised.
Atlanta, GA (PRWEB) September 30, 2011
Events such as the recent World Rabies Day on September 28 can help to raise awareness about the need to be responsible pet owners, Atlanta dog bite attorney Bruce Millar said today.
"Rabies is a relatively rare disease, but that doesn't mean we can ever let our guard down," said Millar, whose Atlanta personal injury law firm, Millar & Mixon, LLC, assists Georgia dog bite victims with recovering compensation for their injuries.
"Dog owners can play their role in preventing and controlling rabies by making sure their animals are properly vaccinated and supervised," he said. "The failure to live up to those dog owner responsibilities is sheer negligence, and it can create a very serious public health threat."
World Rabies Day is an event organized by the U.S. Centers for Disease Control and Prevention and the Alliance for Rabies Control, a United Kingdom-based charity. According to the organizers, between 30,000 and 40,000 U.S. residents are potentially exposed to rabies each year through contact with wild and stray animals, including rabid dogs.
Rabies is a viral disease that can spread through exposure to the saliva or nervous tissue of a rabid animal, leading to brain disease and death. According to the Atlanta Humane Society, signs of a rabid animal include staggering, restlessness, aggressiveness, choking and – at the very last stages of the disease – foaming at the mouth.
The disease is so serious that Georgia requires every dog, cat and ferret to be vaccinated against rabies in their county and issued a license. Millar said this can be done by going to a local veterinarian or to clinics offered by local animal control services agencies, such as those found throughout Fulton and DeKalb counties.
Millar also said that proper supervision of dogs can ensure they are kept away from wild animals that may carry rabies. This means complying with local leash laws, he said, such as those that require dogs to be enclosed in a secure area if left outdoors and that prohibit dogs from roaming at large.
"By complying with leash laws, dog owners not only help to prevent the spread of disease, but they also reduce the risk of their dog attacking or biting another individual," Millar said.
If a person is attacked by a dog or other animal, Millar said it is crucial to get treatment for their wounds and checked for rabies. In many cases, it may be necessary to receive a series of shots to ward off the disease, he said.
He also suggests contacting an experienced Atlanta dog bite attorney who can help with securing funds from the negligent pet owner that will help to pay for medical treatment, lost wages and any physical and emotional pain and suffering brought on by the bite or attack.
"If a dog owner fails to act responsibility by vaccinating their animals and complying with local leash laws, and a person suffers serious bodily injury or death as a result of that failure, then at Millar & Mixon, we believe that owner should be held fully accountable," Millar said. "We take dog attacks very seriously, and we are committed to helping bite victims in their recovery."
About Millar & Mixon, LLC
The Atlanta personal injury law firm of Millar & Mixon, LLC, focuses on representing persons injured in car, truck, motorcycle, bus and other motor vehicle accidents. The firm also handles DUI cases, slip and fall injuries and animal attacks and bites, among other personal injury claims. Since 1993 Atlanta attorney Bruce Millar has obtained judgments and settlements exceeding $60 million for his clients.
The firm represents Georgia accident and injury clients throughout the Atlanta metropolitan area and the state of Georgia, including Jonesboro, East Point, North Atlanta, Sandy Springs, Forest Park, College Park, Decatur, Roswell, Marietta, Peachtree City, Fayetteville and Riverdale. For more information, call (877) 475-7015 or contact the firm through its website.
###