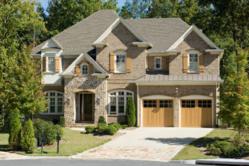 Contacting an agent at least 10 days before June 3 about obtaining an FHA case number could be a lifesaver.
Atlanta, Georgia (PRWEB) April 23, 2013
Best Rate Home Loans, a national online network of approved real estate professionals dealing in FHA loans, reports that prospective Georgia homeowners and refinancers looking to use the Federal Housing Agency's lending program can save thousands of dollars on the life of their mortgage by reaching out to a real estate agent and obtaining an FHA case number before costly hikes are implemented into the FHA's loan system on June 3, 2013.
The new changes will specifically affect Georgia FHA borrowers looking to utilize the FHA's attractively low down payment rates—which are set to rise—as well as those looking to avoid the burden of costly mortgage insurance premiums (MIPs) that will be increased by 22 percent on the life of FHA loans after June 3.
Most Georgia FHA borrowers currently are required to pay monthly MIPs until 78 percent of their loan has been paid off. MIPs are essentially used as a safeguard for lenders issuing low down payments to FHA borrowers, and while necessary in the FHA process, tend not to be as high as other monthly home loan payments. That said, if a borrower has a 30-year mortgage and is paying $500 a year in MIPs, the current measure that releases a borrower of MIP payments after 78 percent of the loan has been paid off would save that borrower about $3,300 on the life of their loan—assuming that payments were made on a consistent basis and the 78 percent quota was met about 23 years into the 30-year loan.
Under the new rules, Georgia FHA borrowers who do not obtain a case number through a real estate agent prior to June 3 could be stuck with that $3,300 payment on the life of their loan—and an overall MIP total of below $4,000 might actually be a very conservative estimate, depending on the borrower's loan amount and qualifications.
Click HERE to see if you are eligible for an FHA loan.
Effective June 3, borrowers with loan-to-value ratio's (LTVs) above 90 percent will be forced to pay MIPs for the life of their loan, and borrowers with LTVs below 90 percent will have to pay MIPs for a minimum of eleven years, even if they have a short 15-year mortgage and meet that 78 percent quota early. This means that both deeply underwater borrowers and those with more favorable financial and mortgage situations who can take advantage of the extremely low Georgia FHA mortgage rates will be ponying up for MIPs if they don't act before June 3.
A further incentive to get a case number for borrowers with some disposable income in metros like Atlanta, Athens and Savannah, is that loans of over $625,000, also known as "super loans," will have their down payments raised from a minimum of 3.5 percent to at least 5 percent. For a down payment on a $700,000 mortgage, this would mean a difference of over $10,000 up front.
"The current rates offered by the FHA are practically a steal, but the amount of time left for borrowers to achieve these benefits is rapidly decreasing," says Stewart Sadler, Managing Partner at Cornerstone Mortgage Group in Atlanta, Georgia. "For Georgia borrowers looking to refinance with the extremely low down payment options that the FHA provides, contacting an agent at least 10 days before June 3 about obtaining an FHA case number could be a lifesaver."
About FHA loans:
More than 34 million homes have been insured through the FHA's loan program since it was implemented in 1934.
In comparison with conventional mortgages that have stricter underwriting laws, FHA-insured loans are accessible to a wider array of home buyers by providing easier credit standards, lower down payment options and more flexible income calculations.
Loan benefits through the FHA include:
Low down payment
Flexible credit guidelines
Streamlined refinancing options
All-in-one home renewal loans
Click HERE for FHA Loan Eligibility Information.
Best Rate Home Loans (http://brhomeloans.com) is a national group of approved mortgage lending professionals and loan providers who have expertise in FHA loans and other low down payment or streamlined refinance options. Call 888-269-5585 for more information on FHA loan eligibility.