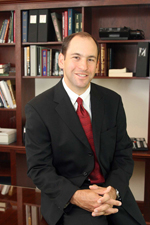 Reconstruction has a positive impact on my patients' journey with cancer.
Atlanta, GA (PRWEB) July 14, 2012
This month, Dr. Mark Deutsch of Perimeter Plastic Surgery was interviewed to discuss possible options for breast cancer survivors post medical surgery, such as reconstructive surgical procedures. One option in particular is known as flap reconstruction, in which tissue, fat and skin from the back or abdomen is used to create and shape a new breast. Dr. Deutsch also provides tissue expander and implant surgeries for women who would prefer silicone or saline implants.
Flap procedures use the patient's own muscle, fat, tissue and skin, excised from the abdomen or back, to recreate a realistic breast that remains soft and is usually without complications over a full lifetime (whereas implants have a lifetime of 10-15 years before replacement is necessary). There are several flap procedure options including Transverse Rectus Myocutaneous (TRAM) flap, Deep Inferior Epigastric Perforator (DIEP) flap, and Latissimus flap reconstruction. Each procedure utilizes tissue from a different area of the body: both TRAM and DIEP use abdominal tissue and fat, but DIEP does not require removing muscle, which allows patients to have better abdominal wall strength, less pain, and fewer incidents of hernias. The Latissimus flap uses skin, fatty tissue and the latissimus muscle from the upper back to reconstruct the breast. All procedures are combined with additional outpatient surgery to reshape the breast and reconstruct the nipple. Dr. Deutsch also offers tissue expanders, which can be implanted at the time of a mastectomy, and are gradually inflated under the pectoralis muscle until the desired size is achieved. The expander is then replaced with either a saline or silicone implant.
More than 254,000 women in America battle breast cancer each year, but less than one-fifth of these women opt for reconstructive surgery. "Reconstruction has a positive impact on my patients' journey with cancer," says Dr. Deutsch. "Unfortunately, the procedure is still often considered cosmetic or unnecessary. I see my patients' self-esteem and positivity increase with reconstructive surgery. I feel it's very necessary for a full recovery."
Dr. Deutsch is board-certified by the American Board of Plastic Surgery in general, reconstructive and cosmetic surgery. Dr. Deutsch is one of the top plastic surgeons in Atlanta and has two office locations in the Atlanta area. For more discussion of the breast reconstruction procedures that Dr. Deutsch offers, visit http://www.perimeterplasticsurgery.com or call (770) 461-4824 to schedule a consultation.